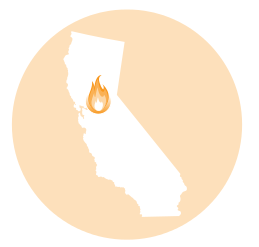 Corporate chief executives deem the once Golden State the very worst state in America for business, and perhaps no other state more clearly illustrates the direct impact of excessive litigation on job creation and the ability of businesses to survive and thrive. Unlike legislatures in most other states, California's General Assembly rarely acts to limit lawsuit abuse. For instance, California, like Florida, is among the few states that continue to apply an insufficiently rigorous standard for the admission of purported expert testimony and, as discussed below, despite a critical need to do so, its courts are powerless to stop "vexatious" litigants. With the nation's second highest state unemployment rate (as of this report's production deadline), evidence suggests that California may be losing jobs to tort-reforming Texas, which has promoted a pro-business environment with tort reform and other policies. Though voters have occasionally taken matters into their own hands, directly passing reform referenda at the ballot box, the effectiveness of such reforms is sometimes eroded by periodic waves of liability-expansion that emanate from the California Supreme Court. While Los Angeles County historically has been the most lawsuit-loving jurisdiction, this job-killing embrace of litigiousness is steadily spreading to tarnish much of the once Golden State.
ADA 'Frequent Filers' Destroy More Small Businesses
During the past few years, a small group of lawyers has combined federal disability access standards embodied in the Americans with Disabilities Act (ADA), which does not provide a private right of action for damages, with a California law that has led to thousands of lawsuits for minute technical violations. Such "violations" include faded paint on a disabled parking space or a bathroom mirror or support bar installed an inch too high or low. There is no opportunity for the defendant to cure the violation. Rather, the actions often state a claim for injunctive relief under the federal ADA and tack on the state claim for damages so they may be brought in federal or state court.
Professional pro se plaintiffs and a cadre of personal injury lawyers file thousands of these claims against restaurant owners, shops and other small businesses. These lawsuits often target business owners who are English-as-second-language immigrants or otherwise lack understanding of their legal rights; and the plaintiffs' demand letters typically encourage the owner to settle the case for about $3,000 to $5,000, considerably less than what it would cost to go to court. Even if the business owner promptly addresses the alleged violation and incurs substantial costs doing so, he or she must pay to settle the case or otherwise spend thousands more going to court.
One individual alone, Scott Johnson, is responsible for over 1,500 of these suits since 2003. He filed more this year against a popular burger joint in Davis, Redrum Burger, and five restaurants and salons at a strip mall in Rosemont. In Auburn, where Johnson sued Machado Orchards over "worn out" disabled parking, and also filed ADA claims against a restaurant and a smoke shop, Mayor Bill Kirby has said Johnson borders on being a "domestic terrorist."
Another frequent filer, a West Sacramento man dubbed "Litigious Louie," branched out in 2011 to areas of California that had not experienced such extortionate litigation before. He has raised the ante by suing not only small businesses, but even two of California's largest cities, Stockton and Lodi, alleging certain sidewalks are not fully accessible to those with disabilities. Local taxpayers will pick up the tab.
Since publication of last year's Judicial Hellholes report, the Sacramento Bee has documented how an ADA lawsuit shut down a local bookstore, Thidwick Books. In the spring, a columnist shined a light on how ADA abuse shut down Donner Lake Kitchen, a family-owned and operated restaurant that had been pleasing customers for 17 years. The couple that owns Barney's Coffee Shop in Pico River, working long hours because they cannot afford to hire a hostess, took out a home equity loan to cover the thousands of dollars they spent on a settlement, lawyer's fees and renovations to their modest restaurant. And this summer, an ABC-affiliated TV station caught a serial plaintiff out for his daily hike even though the scores of ADA lawsuits he's filed against small businesses claim he has "end-stage emphysema" and is largely confined to a wheelchair.
Despite such media attention, the California Senate Judiciary Committee in May rejected legislation that would have made clear the ability of California judges to declare such serial plaintiffs "vexatious litigants" and require them to obtain permission from the court before suing.
More recently, U.S. Rep. Dan Lungren (CA 3rd), a former state attorney general, introduced federal legislation that would reasonably address this excessive and unnecessary litigation. He has the support of local business owner Travis Hausauer of the Squeeze Inn, who was squeezed out of his original restaurant location after a lawsuit complained that the structure's tiny size discriminated against the disabled. "Too often these lawsuits are filed and the accuser takes the settlement money and moves on down the road," said Lungren, as reported by the Auburn Journal. "Access for the disabled does not get fixed because the business owner has spent his money on the lawsuit." The bill would require an individual who experiences a problem with access to an establishment due to an alleged violation of ADA guidelines to provide notice and an opportunity for the business to explain what steps it will take to address the issue within 90 days, and 120 days to complete the work, before a lawsuit could be filed.
Lawsuit with Zero-Percent Merit
This year legal observers were treated to an epic battle between Taco Bell and out-of-state personal injury lawyers hoping to capitalize on California's easily exploited consumer protection law and appetite for ridiculous class actions. Ultimately, their lawsuit wilted faster than shredded lettuce under a heat lamp and the lawyers ran for the border.
Alabama-based Beasley, Allen, Crow, Methvin, Portis & Miles, P.C. teamed up with a San Diego law firm to sue the fast-food chain on behalf of every person in the United States that purchased a Taco Bell product advertised as containing beef. Taco Bell's "seasoned ground beef," the lawyers alleged, should have been advertised as "taco meat filling" since a "substantial majority" of the filling comprised substances other than beef, according to the lawyers' "independent" testing.
Like CSX in a West Virginia asbestos fraud case (see p. 14), Taco Bell, to its credit, responded aggressively to the Beasley lawsuit, not in the more typically muted style of many corporate defendants. It went on the offensive with a slew of newspaper ads, television spots and YouTube videos, defending its product with generous portions of good humor. Taco Bell reportedly spent between $3 and $4 million to tell its customers that its taco filling consists of "88 percent premium ground beef and 12 percent signature recipe." The signature recipe includes spices and fillers for texture. Obviously, any taco dish will have ingredients other than beef, such as seasonings, tomato sauce, water, oil, and, yes, when it is fast food, some fillers and preservatives.
In April, Beasley Allen withdrew the lawsuit, claiming it did so after Taco Bell made changes to its marketing and disclosure practices. Not so, said Taco Bell, which, rather than stand down and declare victory, ran full page ads in newspapers across the country asking, "Would it kill you to say you're sorry?"
Other news out of California
On a grim closing note that does not bode well for economic growth or access to healthcare, to say nothing of the once prominent concept of personal responsibility, the new president of the Consumer Attorneys of California, Niall McCarthy, recently told the state's leading legal journal that his group in the last 10 years has managed to "[wipe] out a lot of tort reform bills. What we're going to do this year is bring some impact legislation to affirmatively improve the civil justice system." And by "improve" the civil justice system, of course, McCarthy means to expand liability and make the litigation industry that much more profitable for his group's dues-paying members.
One of McCarthy's top legislative goals, he says, is to "attack" California's pioneering Medical Injury Compensation Reform Act, which has been reasonably limiting the liability of healthcare providers since 1975. "Changes to MICRA will come," he promises. "The only question is when."