Courts allow innovative lawsuits to proceed
Burdensome Prop-65 law exploited by plaintiffs' bar
A magnet for class action lawsuits
Anti-arbitration stance
Expansive employment law liability
Though it was last year's No. 1 Judicial Hellhole, California's courts and legislature continue to look for novel ways to expand liability at almost every given opportunity. California's fall from the No. 1 spot cannot be attributed to any improvement in the state's liability climate, but rather results from the severity of the new problems plaguing Philadelphia.
All major industry groups, including small businesses, are impacted by the burdensome regulations and excessive litigation plaguing the state. The Perryman Group estimates that excessive tort litigation in California results in $11.6 billion in direct costs annually and costs the state 197,776 jobs when dynamic effects are considered. This results in a "tort tax" of $855 per person in San Francisco and $726 per person in Los Angeles. In 2019, the state dropped to 32nd in CNBC's rankings for "business friendliness" from 25th, thanks in large part to these high costs and stifling regulations.
CALIFORNIA'S INNOVATIVE LAWSUITS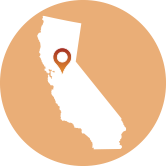 PROPOSITION 65
Proposition 65, the originally well-intentioned law, enacted in 1986, is now one of the plaintiffs' bar's favorite tools to exploit. Baseless Prop-65 litigation unjustly burdens companies that do business in California. The money spent by companies on compliance and litigation unnecessarily drives up the cost of goods for California consumers. It also subjects consumers to Henny Penny-like warnings declaring that everything from brass knobs to Disneyland cause cancer.
Under Prop-65, businesses are required to place ominous warning signs on products where tests reveal the presence of even the slightest, non-threatening trace of close to 1,000 listed chemicals that state environmental regulators deem carcinogenic or otherwise toxic. A troublesome part of the law allows private citizens, advocacy groups and attorneys to sue on behalf of the state and collect a portion of the monetary penalties and settlements, creating an incentive for the plaintiffs' bar to create these types of lawsuits. Each year, they send thousands of notices to companies threatening Prop-65 litigation and demanding a settlement. Food and beverage companies are among the prime targets.
According to the California Attorney General's website, businesses settled 829 Prop-65 claims in 2018 totaling $35,169,924 – that's nearly $9.5 million more than the amount in 2017. Three-quarters of this money, $27,250,534, went to the attorneys who brought the lawsuits to cover their fees and costs. Proposition 65 bounty hunter actions have nearly doubled since 2015 and quadrupled over the past decade. In the first ten months of 2019, plaintiffs' lawyers and advocacy groups filed 2,039 60-day Notices of Violations, indicating their intent to pursue a lawsuit. This puts the state on pace for another record high.
The state might see an onslaught of litigation targeting products that contain polyfluoroalkyl substances (PFAS) after the state added them to its ever-growing Prop 65 list in November 2017. For decades, per-and polyfluorinated substances, PFAS (pronounced PEE-fas) were commonly used in nonstick cookware, electronics, and a wide range of household products, such as stain-repellent carpets and fast-food packaging. Firefighting foams incorporating PFAS were also standard use at airports and in the military because of their effectiveness in suppressing fuel fires. Over time, PFAS made their way into the water table and were detected in drinking water, raising public health concerns, particularly with respect to two substances in this group, PFOA (perfluorooctanoic acid) and PFOS (perfluorooctane sulfonate). Once California adds a chemical to its Prop-65 list, businesses have just one-year to add cancer warnings to products with any trace of the substance. As a result, any company that makes or sells products with any trace of PFOA or PFOS that has not added a warning is now an easy target for the plaintiffs' bar.
The entrepreneurial plaintiffs' bar is a significant factor behind the sudden flood of PFAS lawsuits in California and across the country. As an article in the ABA Journal observed, "there appears to be little new scientific support that justifies newfound concern regarding this class of chemicals. Indeed, some of the new data appear to indicate that PFAS pose a lower risk to human health and the environment than previously believed." Several studies conducted before the lawsuits were filed found no statistically significant adverse health effects from PFAS exposure.
California did have a moment of sanity when it removed the Prop-65 labeling requirement from coffee in June 2019. The regulatory regime acknowledged the scientific consensus that coffee is not harmful and may even be beneficial to one's health. Not surprisingly, the plaintiffs' bar was upset. Raphael Metzger, who has made more than $700,000 suing coffee companies, has promised to challenge the new rule in court and seek retroactive penalties. He has sought up to $2,500 in civil penalties for each cup of coffee sold over the last decade.
The most infamous Prop-65 case working its way through the judicial system involves Bayer's Roundup® products. California added the popular weed killer's active ingredient, glyphosate, to the Prop-65 listing in July 2017. The following year, Judge William Shubb of the U.S. District Court for the Eastern District of California halted a Prop-65 requirement that Bayer place warning labels on its Roundup® products, ruling that there was "insufficient evidence" that glyphosate causes cancer. He wrote that the required warning "conveys the message that glyphosate's carcinogenicity is an undisputed fact, when almost all other regulators have concluded that there is insufficient evidence that glyphosate causes cancer." He continued, "As applied to glyphosate, the required warnings are false and misleading."
"As applied to glyphosate, the required warnings are false and misleading."
-Judge William Shubb
Aside from Prop 65 litigation involving glyphosate, there are also several personal injury lawsuits. Bayer was hit with a nearly $2.5 billion judgment in a California state court in May 2019, including $2 billion in punitive damages. In that lawsuit, a couple blamed Roundup® after they developed non-Hodgkin's lymphoma (NHL) (the cause of NHL is unknown and has many common risk factors). This was the third verdict against Bayer, with both of the other verdicts also coming in California. The award came just days after the U.S. Environmental Protection Agency (EPA) reaffirmed that glyphosate is safe. The plaintiffs' lawyer in the case urged the jury to send a clear message to Bayer and award $1 billion in punitive damages – the jury doubled it, awarding the couple $1 billion each. It should be pointed out, however, that Alameda County Superior Court Judge Winifred Smith later found the award excessive and unconstitutional, and reduced it to $86.7 million.
Prior to the verdict, Judge Smith, who oversaw the case, ruled that Bayer was not allowed to mention the EPA's announcement that glyphosate, when used in accordance to its label, is not carcinogenic. Instead, the jury was allowed to rely solely on a "junk science" report by the International Agency for Research on Cancer (IARC), which found glyphosate was a "probable" carcinogen. IARC is a specialized cancer agency of the World Health Organization, known to be outmoded, heavily politicized, and sub-standard in the quality of its science.
In July 2019, in another Roundup® case, U.S. District Judge Vince Chhabria reduced a jury's award of $75 million in punitive damages against Bayer to $20 million, finding the original award was "constitutionally impermissible." "The jury's punitive damage award was approximately 15 times the size of the compensatory damages award. Bayer's conduct, while reprehensible, does not warrant a ratio of that magnitude, particularly in the absence of evidence showing intentional concealment of a known or obvious safety risk."
This ruling comes after a juror in the case took the highly unusual step of sending the judge a letter, asking that he uphold the $75 million punitive damages award. The juror stated that the award was "no accident" and the result of "meticulous planning" by the jury. The letter is believed to be written by Juror No. 5, who also was seen hugging the plaintiff and his wife and talking with the plaintiff 's lawyer during a hearing. During the trial, Juror No. 5 also alleged that one of the other jurors had made improper comments and succeeded in getting the juror dismissed without allowing Bayer a chance to argue against the dismissal.
Following these landmark verdicts, in August 2019, the EPA advised pesticide and herbicide registrants that it will no longer approve or permit labeling of glyphosate-containing products that include California's Prop 65 warnings. The EPA disagreed with IARC's 2015 classification of glyphosate. After conducting its own independent evaluation with a more extensive dataset, the EPA concluded that glyphosate is "not likely to be carcinogenic to humans." For this reason, the EPA announced that it considers Prop 65 warnings regarding glyphosate, which is a federally-approved herbicide, to be "false and misleading." A glyphosate-containing product bearing the Prop 65 glyphosate warning language would be "misbranded" in violation of the Federal Insecticide, Fungicide, and Rodenticide Act (FIFRA). EPA stated that registrants whose products include Prop 65 warnings must submit an amended label within 90 days of August 7 notice.
The California Environmental Protection Agency's Office of Environmental Health Hazard Assessment (OEHHA) responded on August 13, defending its listing, noting its reliance on the IARC report, and ignoring the EPA's findings. The IARC report is in stark contrast to more than 800 scientific studies as well as analyses by the U.S. Environmental Protection Agency, the National Institutes of Health, and Health Canada.
Closer scrutiny of the IARC process reveals that it was advised by an "invited specialist," Christopher Portier, in its work on glyphosate. At the same time Mr. Portier was working for the agency, he was reportedly affiliated with the Environmental Defense Fund, an anti-pesticide group. Moreover, Mr. Portier received $160,000 from personal injury law firms that allege glyphosate is to blame for their clients' cancer. When asked about this potential conflict of interest, Mr. Portier initially claimed to be advising firms on other IARC-related lawsuits and not glyphosate litigation. He later acknowledged that his statement was wrong. It is also worth noting that Mr. Portier had no experience with glyphosate prior to his work on the subject for IARC.
Following Mr. Portier's arrival at IARC, the final glyphosate study was altered in at least 10 ways to remove or reverse conclusions finding no evidence of carcinogenicity. The agency removed multiple scientists' conclusions that studies found no link between glyphosate and cancer in lab animals and statistical analyses of studies with negative findings were turned into positive ones. The determination that glyphosate was "probably carcinogenic" was based on "limited evidence" of carcinogenicity in humans and "sufficient evidence" in animal studies.
The shakiness of the scientific methods used by IARC in developing the glyphosate report are cause for grave concern given the importance of glyphosate in food production and in managing parkland, forests, and residential and commercial areas. Even more troublesome is the influence IARC's classification has on litigation in the United States.
CALIFORNIA'S "SUE YOUR BOSS" LAW
Enacted in 2004, California's Private Attorneys General Act (PAGA) has become known as the "Sue Your Boss" law. While it's initial purpose was to protect workers, it has done little to help them. The plaintiffs' bar has been the true beneficiary. "PAGA lawsuits have made it more difficult for family-owned businesses like mine to be flexible with employees," according to Ken Monroe, chairman of the Family Business Association of California and president of Holt of California.
"PAGA lawsuits have made it more difficult for family-owned businesses like mine to be flexible with employees."
– Ken Monroe
PAGA authorizes "aggrieved" employees to file lawsuits seeking civil penalties on behalf of themselves, other employees and the State of California for labor code violations. Many PAGA lawsuits revolve around technical nitpicks, such as an employer's failure to print its address on employees' pay stubs, even though the address was printed on the paychecks themselves.
Seventy-five percent of the penalties paid by non-compliant employers go to the state's Labor and Workforce Development Agency while only 25 percent goes to the "aggrieved employees" and their lawyers who take a third or so of that. In some cases, the plaintiffs' lawyers receive even more. For example, in Price v. Uber Technologies (2019), a $7.75 million settlement resulted in $2.325 million for plaintiffs' counsel and just over $1 for the average Uber driver.
In 2019, Walmart once again was hit with a massive judgment for violating PAGA. U.S. District Judge Lucy Koh ordered the company to pay a total of $102 million – $48 million in statutory damages for violating the California Labor Code and $54 million in PAGA penalties. The company had technical errors on its pay stubs and did not properly pay workers who missed meal breaks or who had shortened breaks.
Also in 2019, Judge Brad Seligman of the Alameda County Superior Court approved Walgreen's $15 million settlement of claims that the company failed to provide seats to cashiers, a violation of PAGA. The lead plaintiff was awarded $50,000, and the judge said that the award was "way higher" than anything he had seen. Class counsel received $5.2 million in fees and an additional $590,000 in costs, and the lead attorney, James F. Clapp, said that the large award was necessary because courts should give plaintiffs an incentive to pursue PAGA actions.
As evidenced by these decisions, the situation has rapidly deteriorated. In November 2018, the California Business & Industry Alliance sued the State of California alleging a lack of governmental oversight turned PAGA into an "unconstitutional 'tool of extortion' used by employees and their attorneys." The suit states:
The current construction of PAGA by California courts [which have their own constitutional infirmities] gives rise to the following unconstitutional framework: valid and binding arbitration agreements are rendered unenforceable; private contingency-fee attorneys are permitted to litigate on behalf of the state without oversight or coordination with any state official; private attorneys are allowed to negotiate settlements that enrich themselves at the expense of everyone but themselves.
The complaint warned of
"business-crushing lawsuits" due to a "complete lack of oversight."
– California Business & Industry Alliance
The complaint warned of "business-crushing lawsuits" due to a "complete lack of oversight." Unfortunately, Orange County Superior Court Judge Peter Wilson narrowed the suit in September 2019, finding there was insufficient support to show PAGA violated separation of powers or due process rights.
Positive News
Plaintiffs' lawyers sometimes bring lawsuits under PAGA to avoid agreements between employers and employees to arbitrate disputes. A September 2019 California Supreme Court ruling strikes a blow to the benefits of using PAGA to circumvent arbitration agreements by allowing PAGA lawsuits to only seek civil penalties, not other damages. In reaching this result, the high court reversed an intermediate appellate court ruling that had allowed plaintiffs to recover unpaid wages through a PAGA action.
EXPANSION OF CALIFORNIA'S PUBLIC NUISANCE LAW
Traditionally, a viable claim for public nuisance involved instances in which a property owner's activities unreasonably interfered in a right that is common to the public, usually affecting land use. Typical cases include blocking a public road or waterway, or permitting illicit drug dealing or prostitution on one's property. The usual remedy in a public nuisance claim is to require the party engaged in the improper activity to "abate" or stop the nuisance. California is looking to expand public nuisance law, however, to extend to harm associated with public health crises and climate change.
In June 2019, the state joined scores of others in suing drug companies for their role in the opioid crisis. California Attorney General Xavier Becerra claims Purdue Pharma violated the state's public nuisance laws by expanding the market for opioids through deceptive marketing campaigns involving misrepresentations and omissions about its lawful, heavily-regulated, non-defective product. If the attorney general is successful, California would join fellow Judicial Hellhole Oklahoma as the only two states to adopt this expansive interpretation of public nuisance law. In May 2019, a North Dakota judge dismissed a similar claim against Purdue Pharma.
The cities of Oakland and San Francisco filed a similar public nuisance lawsuit against BP for its role in causing climate change. The local governments are trying to make energy companies pay for climate-change-related infrastructure projects. The case is on appeal to the Ninth Circuit, after U.S. District Judge William Alsup dismissed the suit in June 2018. As he observed, "[t]he problem deserves a solution on a more vast scale than can be supplied by a district judge or jury in a public nuisance case."
While the litigation around climate change and the opioid crisis are different matters, they each intend to establish public policy through litigation while attempting to "solve" complex problems. Attempts to resolve public health and environmental crises in court require a court to assume the responsibilities and authority of the policymaking branches of government, rather than resolve disputes between parties.
A SURGE OF CLASS ACTION LAWSUITS IS COMING, THANKS TO CALIFORNIA'S NEW DATA PRIVACY LAW
The California Consumer Privacy Act (CCPA) will go into effect on January 1, 2020. While businesses have been preparing for the CCPA, most say they will not be ready for it. True to form, California took the opportunity to impose over-burdensome regulations on businesses and enacted the most radical privacy law in the country. In September 2019, the legislature rejected amendments that would have eased some of the immense burden this law puts on business in the state.
The law provides for treble damages and attorneys' fees, creating large incentive for the plaintiffs' bar to file massive class actions. Consumers also can sue for cash awards following a data breach without proving an actual injury, making it easy for trial lawyers to bring massive class actions.
Efforts are already underway to make the CCPA even more plaintiff friendly. Legislation that would have added a "sweeping and unrestricted" private right of action, authorizing lawsuits for any potential noncompliance, did not pass in 2019, but is likely to return. In addition, in September 2019, a 2020 ballot initiative was launched that would create new pitfalls for any company that gathers, uses, or sells consumer information.
CALIFORNIA AG SUING JOHNSON & JOHNSON IN FIRST TRIAL OF ITS KIND
The first case brought by a state attorney general alleging that a manufacturer of pelvic mesh devices did not sufficiently warn of the risks of its products went to trial in July 2019. California AG Xavier Becerra alleges that Johnson & Johnson's Ethicon unit misrepresented the safety of its mesh devices to doctors and patients and violated the state's unfair competition and false advertising laws. Washington Attorney General Bob Ferguson settled a similar claim for $9.9 million in April 2019, but this is the first case to go to trial and the stakes are far higher. The California trial concluded in late September 2019 with the AG's office asking San Diego County Superior Court Judge Eddie Sturgeon, who will decide the case without a jury, to order Ethicon to pay roughly $800 million in penalties.
TRIAL COURT JUDGES CONTINUE TO CIRCUMVENT STATE'S LEMON LAW
Trial court judges across the state continue to allow plaintiffs and their lawyers to circumvent California's Song- Beverly Consumer Warranty Act, otherwise known as the California Lemon Law, an issue first highlighted in last year's report.
The Song-Beverly Consumer Warranty Act clearly defines the obligations of consumer goods manufacturers. Under the law, a manufacturer guarantees that a product is in order when sold. Should a product fail in utility or performance, the manufacturer must repair or replace the product or make restitution to the buyer in the form of a purchase refund. The Act also limits punitive damages to no more than twice the amount of actual damages.
The intent of the law was to ensure manufacturers would repair, replace, or repurchase a consumer's defective vehicle as quickly as possible. However, plaintiffs' lawyers have learned to exploit loopholes in the law and create windfalls for themselves at the expense of a fair resolution for consumers.
A full refund or vehicle replacement is no longer sufficient. California trial courts have permitted these straight-forward Lemon Law cases to morph into fraud and breach-of-contract cases, allowing balloon payments many times the value of the vehicle in question. For example, in one case out of the Riverside Superior Court, the plaintiff suffered less than $70,000 in actual damages (the average price of the pickup truck), but the court allowed a punitive damages award of $1.5 million and then attorney's fees of more than $700,000. In another case, the very same court approved attorneys' fees of close to $300,000 for handling what should have been a straightforward Lemon Law case.
CALIFORNIA COURTS ARE A MAGNET FOR CLASS ACTION LAWSUITS
While California accounts for 12% of the population in the United States, its courts are home to more than 50% of all class actions. Plaintiff-friendly judges, favorable laws and the availability of high statutory damages make the state an attractive place for class action lawsuits. To make matters worse, a July 2019 California Supreme Court ruling made it easier to certify a class. The justices adopted a more lenient class certification process, finding that plaintiffs are not required to demonstrate how they will identify and notify individual class members of the litigation conducted on their behalf. The ruling is certain to attract even more consumer class actions to the Golden State.
FOOD COURT
"No-Injury" Lawsuits
California courts, both state and federal, are a hotbed for "no-injury" consumer protection lawsuits targeting the food and beverage industry. Significant factors behind the state's appeal include California's size (makes for large classes), a plaintiff-friendly consumer law, and a perception of a plaintiff-friendly and health conscious jury pool.
Plaintiffs' lawyers often target any food marketed as "natural." For example, in Karen Nelson's complaint against Coca-Cola, she alleged that its Hansen's Natural brand sodas are not natural because they contain ascorbic acid, citric acid, and caramel color. That case, like many others, ended in a confidential individual settlement about five months after it was filed, in February 2019.
In recent lawsuits against Ferrara Candy Co. (which makes SweeTarts), Talking Rain, (which makes Sparkling Ice beverages), and Outernational Brands (which makes Vivaloe beverages), plaintiffs claimed that the use of malic acid in foods labeled "natural" or "no artificial flavors" is misleading. Malic acid is an "organic compound made by all living organisms."
The SweeTarts lawsuit was particularly sweet for plaintiffs' lawyers. Under the class action settlement, the court approved $272,000 in fees and costs for the attorneys and $3,000 for the named plaintiff. For consumers, it is more tart, than sweet. They can buy the same candy, but it won't say "no artificial flavors."
Clif Bar has been sued in California over the amount of sugar in its snack foods. The plaintiffs allege that Clif Bar's labeling is misleading because it promotes the snack foods as healthy despite having a lot of sugar. Clif Bar observes that a reasonable consumer would clearly realize the bars were sugar heavy from their names (i.e. Chocolate Chip) and the added sugar amounts are below the limit that experts recommend. U.S. District Judge James Donato found in August 2019 that state law claims could continue, even as the products' labeling properly discloses their sugar content, as required by federal regulations that also recognize added sugars can be included as part of a healthy diet.
All of this activity comes despite a good decision released by the notoriously plaintiff-friendly "food court" – the U.S. District Court for the Northern District of California. In December 2018, the court dismissed a case against General Mills finding it preempted by the federal Food, Drug and Cosmetic Act. A serial plaintiff claimed that the company violated California's Unfair Competition Law because its Duncan Hines, Pillsbury, and other baking mixes contain trans fat, even though Congress set a reasonable timeline for manufacturers to phase out trans fat from their products, which had not concluded.
As California courts and legislators look to increase the labeling requirements for the food and beverage industry, California consumers can expect to see higher prices for a small amount of likely negligible food-labeling information.
Slack Filled Packages
California's federal courts have recently certified such nonsense as whether Mike and Ike and Hot Tamales, which are sold in five-ounce labeled boxes that contain five-ounces of candy, could fit more candy. Lawyers hope for a big payout. A few months earlier, a district court awarded lawyers over $725,000 in fees and expenses as part of a class settlement in a similar case targeting candies such as Jujyfruits and Now & Later. These types of lawsuits, which can target any product sold in a bag or box that appears to include empty space that may result from legitimate packaging needs, are called "slack fill" claims.
In response to the rise in these types of lawsuits, the California legislature passed a bill that provides companies with three new ways to design product packaging to avoid slack fill lawsuits. The bill was enacted in September 2018 and went into effect at the beginning of 2019. The new law provides that a product does not contain "nonfunctional slack fill" when (1) the dimensions of the product are visible to the consumer through the exterior packaging; (2) the packaging indicates the actual size of the product inside; or (3) the packaging includes a line or graphic showing consumers the level to which it is filled.
More 2019 Food Court Nonsense in California
A California plaintiff has brought a class action against the

maker of Oreo

, alleging that its cookies aren't made with "real" cocoa, but instead only contain mere cocoa powder.
Cento Fine Foods is being sued by customers claiming its San Marzano tomatoes are grown in an adjacent area to where "authentic" San Marzano tomatoes are grown.
Coca-Cola Co. settled a case for

$2.5 million

in which the plaintiff alleged that Seagram's ginger ale was misleading because it is not made with real ginger, but rather with ginger extracts and flavorings. Plaintiffs' lawyers will get about $800,000 in fees and costs.
CALIFORNIA'S ATTACK ON ARBITRATION CATCHING EYE OF U.S. SUPREME COURT
California courts continue to look for ways to roll back the availability of arbitration, ignoring clear guidance from the U.S. Supreme Court and federal law. The state is an outlier in its approach to arbitration clauses in employment contexts, finding California state laws are not preempted by the Federal Arbitration Act (FAA), a decision that directly contradicts the U.S. Supreme Court's decision in AT&T Mobility LLC v. Concepcion (2011).
For example, in November 2018, a California appellate court found the FAA does not preempt the state's arbitration-specific rules and requirements. The court's ruling in Winston Strawn v. Ramos also found that when an arbitration clause has more than one invalid term, the entire provision is presumptively invalid, forcing parties to litigate. Earlier this year, the California Supreme Court denied a petition for review, leaving the lower court's decision in place. While the U.S. Supreme Court has consistently pushed back against anti-arbitration actions by state legislatures and courts, it unfortunately denied certiorari in this case.
The California Supreme Court also set itself up for another direct confrontation with the U.S. Supreme Court in September 2019. It invalidated a pre-dispute arbitration agreement in an employment contract after finding it the product of oppression, unfair surprise, and "an unusually high degree of procedural unconscionability." The case arose when a former car dealership employee sued the dealership for unpaid wages. The majority took the bizarre position that the arbitration agreement was invalid because it included procedural rights and protections that were too similar to those afforded to parties in litigation. As Justice Ming Chin observed in dissent, "the majority holds that an arbitration agreement is substantively unconscionable — and therefore unenforceable — precisely because it prescribes procedures that, according TO the majority, have been 'carefully crafted to ensure fairness to both sides.' If you find that conclusion hard to grasp and counterintuitive, so do I."
EXPANSION OF EMPLOYMENT LAW LIABILITY
In the wake of a 2018 liability-expanding California Supreme Court decision, the flood gates opened, inundating employers with wage and hour lawsuits filed by individuals who were viewed as independent contractors. In Dynamex Operations West, Inc. v. Superior Court, the Court rejected a decades old standard used to determine whether or not a worker was classified as an independent contractor or an employee. In its place, the Court adopted the much stricter "ABC Test," that most states only use in deciding unemployment insurance cases. Under the "ABC Test," an employer has the burden of proving three elements, and if they fail to meet this burden on just one, the employer loses and the worker is classified as an employee. In September 2019, the Ninth Circuit asked the California Supreme Court to decide whether the Dynamex decision applies retroactively, a decision that will have large ramifications for business across the state.
Uber already has seen the immediate impact of this decision. In March 2019, the company settled a case for $20 million with thousands of California drivers who were previously characterized as independent contractors. The company now estimates that settlement totals could run between $146 to $170 million if the California ruling is extended across the country.
In September 2019, the California legislature codified the Dynamex decision in A.B. 5. The bill revamps the law by presuming workers are employees unless the business can prove the three elements of the "ABC Test." The law specifically targets the gig economy like Uber, Lyft and DoorDash that use digital platforms to connect workers with customers. It will serve as a goldmine for plaintiffs' lawyers and they will no longer be stymied by arbitration clauses when suing these companies for misclassifying workers.
OVER-BURDENSOME WAGE AND HOUR LAWS
Companies are feeling the true weight of California's highly technical and unforgiving wage and hour laws – laws that have been described as "silly" by a prominent California federal judge. In 2019, G4S Secure Solutions settled a meal and rest period class action for at least $100 million and up to $130 million depending on the class administration process. The settlement includes 13,500 employees and is one of the largest in the history of the state.
California's law allows an employee to allege a violation every shift if an employer has an invalid on-duty meal period agreement. Also, if an employer has an improper on-call rest period or fails to give employees a proper break, plaintiffs can allege a violation every shift. Employers are subject to meal period premium pay, and civil and statutory penalties – leading to staggering damage awards.
Other outrageous wage and hour settlements from this year include:
Dick's Sporting Goods'

settlement for $2.9 million

with workers over claims they were not paid for time they spent in mandatory security checks. It also covered claims that it was inappropriate for the employer to expect employees to dress a certain way and then not reimburse them for money spent on purchasing clothes that satisfied the company's policy.
A security company's

$14.5 million settlement

over claims that it failed to pay dog handlers for the time they spent training the dogs at home.
LEGISLATIVE ACTIVITY
The California legislature also targeted employers with a liability-expanding agenda in 2019. In addition to A.B. 5, the plaintiff-friendly agenda included a bill to increase liability under PAGA and a bill that would extend the statute of limitations for employment discrimination cases. The legislature also looked again to prohibit arbitration agreements in employment contracts. Former Governor Jerry Brown (D) vetoed that bill in 2018. The bill also adds a new private right of action, allowing an employee to sue his or her boss in a class action lawsuit on behalf of all of the company's employees.
AMERICANS WITH DISABILITY LAWSUIT ABUSE
A stunning number of lawsuits were filed under the Americans with Disabilities Act in federal court against California businesses in 2018 — 4,249 lawsuits — up from 2,751 in 2017. California had the most ADA accessibility lawsuits of any state and had almost 2,000 more than the next closest state, New York (2,338). These numbers do not include the many extortionate demand letters sent to businesses, nor does it include lawsuits filed in state courts.
In California, penalties for ADA violations are much higher than other states due to the state's Unruh Civil Rights Act, which provides for a fine of $4,000 per violation, a fine other states do not provide, plus attorneys' fees. Often these so-called "violations" are as minor as a mirror that is an inch too high or a sidewalk or parking lot that is angled one degree too much.
Government officials and small business owners have started to fight this abuse.
For example, in April 2019, Riverside County District Attorney Mike Hestrin sued multiple attorneys, alleging in a civil action they engaged in ADA "shakedowns" of small businesses. The complaint claims that the attorneys violated the California Unfair Competition Law and false advertising laws. The lawyers sought to abuse the system by seeking out minor ADA violations to make easy money at the expense of small businesses.
The following month, a federal grand jury indicted another ADA attorney, Scott N. Johnson, on three counts of making fraudulent tax returns on money he received from the thousands of ADA claims he filed against small businesses. He filed almost 3,000 ADA lawsuits, settling each case for $4,000 to $6,000. Some of the businesses he targeted were forced to shut down.
Small business owners also have fought back by suing attorneys, law firms, serial plaintiffs, and others who conspire in these lawsuit-generating schemes under the Racketeer Influenced and Corrupt Organizations (RICO) Act. The Mission Law Firm APC, formerly known as the Moore Law Firm, finds itself facing RICO claims after filing more than 1,400 ADA lawsuits against businesses across California. In June 2019, a California federal judge sanctioned attorney Randy Moore and his certified ADA specialist Geoshua Levinson for pressuring a witness to give false statements about how the firm scouted out businesses for lawsuits. The court entered a default judgment against those two defendants, giving a victory to the owners of a now-closed Fresno restaurant. The litigation continues against the law firm and others involved.
California's ADA litigation abuse will continue to expand and evolve. This year, the U.S. Court of Appeals for the Ninth Circuit ruled in a case against Domino's Pizza that the ADA requires accessibility not only in physical premises, but also in website use. Now, plaintiffs' lawyers no longer even have to pretend to step foot in a California business's premises to find a violation – they can search online for small businesses who have not incorporated features in their websites that allow people who are blind or visually impaired to use them. In October, the U.S. Supreme Court denied certiorari, allowing the ruling to stand.