Legislature enacts "Wage Theft" bill with excessive penalties
Continued attack on arbitration
In a report that primarily focuses on courts, New Jersey is an exception due to the legislature's focus on drastically expanding liability.
The New Jersey Legislature has distinguished itself as one of the most plaintiff-friendly legislatures in the country. Among the most troublesome legislation is a radical, overreaching wage-and-hour bill and an anti-arbitration bill that already has been challenged in federal court. Once again, the Legislature continued to turn a blind eye to the problems caused by unsound laws that plague the state. Legislators did not even entertain the most modest of tort reforms, such as a limit on appeal bonds, and instead expanded liability for both businesses and individuals alike.
A LIABILITY-EXPANDING AGENDA
"You're putting a bounty on this litigation so you encourage a lot of it, so what you wind up with is a lot of shake-down settlements."
– Alida Kass
This year, the New Jersey Legislature enacted laws that will drastically increase the cost of doing business in the state and give businesses more reasons to stay away from New Jersey. Alida Kass, president of the New Jersey Civil Justice Institute, acknowledged the growing challenges in the state in stating, "You're putting a bounty on this litigation so you encourage a lot of it, so what you wind up with is a lot of shake-down settlements."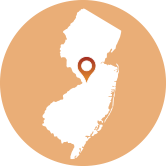 LEGISLATURE ENACTS "WAGE THEFT" BILL WITH EXCESSIVE PENALTIES
In August 2019, Governor Phil Murphy (D) signed a so-called "wage theft" bill that will expose businesses to excessive penalties if they otherwise do not carefully navigate the complexities of the state's wage and hour laws.
The new law triples the statute of limitations from two to six years of wages, allowing class actions that look back further and seek significantly higher awards. Employees can also recover up to triple damages. New Jersey practitioners observe that the law's "provision for treble damages and tripling of the limitations period could result in recoveries up to nine times larger than would have been available before" the bill's enactment.
In addition, the law provides for three to five years jail time applied to "stackable" offenses, creating a "pattern" of nonpayment on a first enforcement action. It threatens businesses with excessive penalties in order to extract concessions from good-faith employers, forcing them to choose between protecting their business or defending their rights in court.
As a result of these and other draconian provisions of the new law, New Jersey employers are bracing for an aggressive wave of new litigation.
LEGISLATURE LOOKS TO ENACT BURDENSOME "ABC TEST"
The New Jersey Legislature also is considering S.B. 4204, which would "effectively prohibit" employers from classifying workers as independent contractors. The bill would adopt the highly restrictive "ABC Test," implemented by California in 2019. Under the "ABC Test," all workers are presumed to be employees, placing the burden on businesses to prove that (A) the worker is free from the control or direction of the hiring entity, (B) the worker performs work that is outside of the usual course of the hiring entity's business; and (C) that the worker is customarily engaged in an independently established trade, occupation, or business of the same nature as the work performed. National Federation of Independent Business has raised concerns that this bill could cause substantial harm to free-lance business owners and subcontractors.
ATTACKS ON ARBITRATION
In March 2019, Governor Murphy signed a bill into law that prohibits "waivers of procedural rights" – effectively banning arbitration agreements. Any employer who attempts to enforce an arbitration provision that is deemed against public policy under the bill would be responsible for attorney's fees and costs, in addition to any available damages.
Following enactment of this dangerous bill, the New Jersey Civil Justice Institute and the U.S. Chamber of Commerce filed a complaint in federal court asking for both declaratory and injunctive relief. They argue that the legislation will have a sweeping negative impact on New Jersey business and is preempted by the Federal Arbitration Act.
Another anti-arbitration bill, S.B. 2996, is currently pending in the Senate. While it provides that "certain fraudulent arbitration agreements are invalid," the bill will do much more. The language of the bill is vague, and could therefore have unforeseen consequences restricting the enforceability of arbitration agreements even further. This bill will target instances where a business is alleged to have used the personal identifying information of their customers or clients to create new fraudulent agreements. It invalidates any arbitration that might apply to the business and customer relationship. For example, if a business was alleged to have used the personal information of an existing customer to enroll that customer in new services without his or her authorization, this legislation would purport to invalidate a preexisting agreement to arbitrate all claims and disputes arising between that customer and the business.
The Legislature also went after arbitration organizations. A. 4972 would establish a regime of requirements specific to organizations that conduct arbitration, much of which exceeds the state's legislative authority. The bill would require the arbitration organization to waive all fees in certain circumstances. It also would place new disclosure obligations on any arbitration organization operating in New Jersey. The legislation misses the point of consumer arbitration: to give parties the opportunity to resolve disputes more efficiently, fairly, and at less cost than litigation.
There is one last bill implicating arbitration that is pending in the legislature – S.B. 327. This bill would require that all forum selection clauses require that disputes be heard in New Jersey.