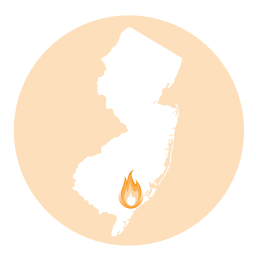 Atlantic County, previously featured in this report as a Judicial Hellhole, also remains a jurisdiction of concern, particularly as a magnet for mass tort litigation against one of the state's primary employers, the pharmaceutical industry. Thousands of claims, more than 90 percent of which are made by out-of-state plaintiffs, involving several prescription medicines are before Judge Carol E. Higbee in Atlantic County. Though some trial results noted below suggest that defendants will occasionally get a fair shake, informed sources say defendants remain very concerned. In the first Fosamax case to go to trial, the jury returned a defense verdict for Merck, finding that the osteoporosis drug was not responsible for the Pennsylvania woman's jaw deterioration. There are 300 Fosamax lawsuits before Judge Higbee.
Later in the year, the first trial in Atlantic County's Levaquin mass tort litigation ended in a defense verdict for Johnson & Johnson. The jury considered claims brought by two men ages 67 and 72, who had experienced ruptured Achilles tendons. It found that the company adequately warned that the drug could cause tendon problems, particularly in patients over 60. There are over 1,700 Levaquin cases pending in Atlantic County – more than half of such cases pending nationwide. With respect to the acne drug Accutane, one jury awarded a plaintiff $2.1 million, finding that the drug was a substantial factor in causing her inflammatory bowel disease (IBD). The same jury, however, ruled for the manufacturer, Hoffman-La Roche, in two other cases in which the plaintiffs alleged the drug caused them to develop other health problems. But Judge Higbee also upheld a $25.2 million verdict after a retrial of an Accutane IBD case – a 2007 verdict in the same case was much smaller but reversed upon challenge because the judge did not permit the jury to learn the total number of Accutane users. That's the risk companies take in trying a case in Atlantic County.
It seems there also is considerable risk for county taxpayers. "Every city gets sued a lot. But few, we suspect, get sued more than Atlantic City," began a recent editorial in the Press of Atlantic City. "Slips and falls, sexual harassment, discrimination, reverse discrimination, wrongful termination … it never stops. Some lawyers have based their entire careers on winning judgments against the city or settling cases for big bucks.
"It would almost be comical – if these lawsuits and settlements weren't taking money out of taxpayers' pockets," the editorial continued. But things may be changing for the better. City Solicitor Bruce Ward has vowed to "attack this litigious culture . . . by taking every lawsuit to trial," a tactic that has begun to show positive results in other frequently sued jurisdictions.