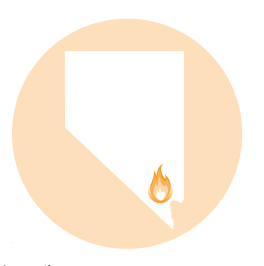 Clark County, Nevada quickly moved from the Watch List to the #6 position in the Judicial Hellholes report last year upon the announcement of an insane half-billion dollar verdict. And as Casey Kasem, formerly of America's Top 40 might have said, "the hits just keep on coming…."
As readers may recall, the $500 million verdict in May 2010 stemmed from the unsanitary practices at the Desert Shadow Endoscopy Center, which used vials of the anesthetic Propofol for multiple colonoscopy or endoscopy patients, ignoring the federally approved label warning against such practice. The verdict, however, placed much of the responsibility for a resulting outbreak of Hepatitis C on the drug's manufacturer, Teva Pharmaceutical Industries, and its distributor, Baxter Healthcare Services. They were left holding the bag when the criminally indicted and bankrupt owner of the clinic, Dr. Dipak Desai, settled with the husband-and-wife plaintiffs a few weeks before trial.
The targeted "deep pockets" were held liable simply because they sold Propofol in a 50ml vial, in addition to 10ml and 20ml sizes, when typical procedures require 20ml or less. Reportedly biased rulings of District Judge Jessie Walsh kept jurors from learning about the allegedly criminal conduct of clinic staff and the fact that the drug's warning label could not have been changed without FDA approval. This effectively stripped the companies of their defenses. Perhaps not coincidentally, finance records show that, just months before she was randomly assigned the case, Judge Walsh's reelection campaign received $40,000 from the plaintiffs' lawyer and others at his firm. The Nevada Supreme Court has not yet ruled on the defendants' pending appeal.
Early in the year, two similar cases heading to trial were put on hold by the state's high court after Clark County Judge Kathleen Delaney ruled that the companies could introduce evidence of the clinic's systematic misconduct, while her colleague, Judge Timothy Williams, would have kept from the jury some of the key facts surrounding the case.
Then came a whirlwind week in October that included two more massive verdicts, cementing Clark County's Judicial Hellholes status.
Though it claims it did so for manufacturing reasons unrelated to the Clark County award, Teva ceased production of Propofol just three weeks after the $500 million verdict last year. Propofol is the most common intravenous anesthetic in the United States, used for general anesthesia and for sedation because, when used properly, patients wake up quickly and side effects are rare. With Teva leaving the market, and no other U.S. production of the sedative, there are concerns about continued shortages like those that have already been reported.