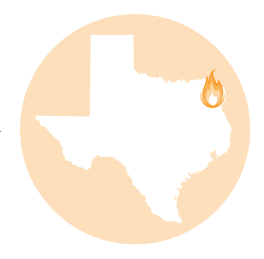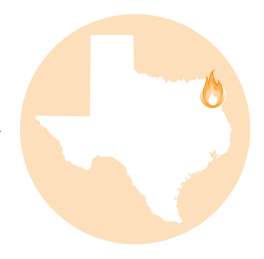 Center of the Patent Litigation Universe
The Judicial Hellholes report has rarely found it necessary to shine its spotlight on federal courts. But continuing practices in the U.S. District Court for the Eastern District of Texas (ED Texas), which have driven an ongoing surge of patent litigation there, demand special consideration this year.
The U.S. Supreme Court has now heard seven major patent cases in the past six years, most recently ruling in Microsoft v. i4i. The frequency of such cases signals that patent law is complex and seems subject to varying interpretations by different federal courts. In any case, patent litigation is a growing business (and costly to consumers), and nowhere is that business growing faster than in the ED Texas.
During the past several years, so-called patent trolls – those who buy up patents, not to incorporate them in competitive new products and services that help expand the economy, but simply for the purpose of filing nettlesome infringement lawsuits – have become the biggest players in patent law. Their litigation results in billions of dollars in settlements and verdicts, and threatens some of America's most innovative job creators and financial service providers. And their favorite venue is the ED Texas.
Intellectual property lawyer James Pistorino reported in an April 2011 article that, excluding so-called "false marking" cases, the rural ED Texas in 2010 experienced a 20 percent increase in new patent lawsuit filings over the previous year. Since 2002, when just 32 patent cases were filed there, the district experienced a nearly ten-fold increase, attracting 299 such filings in 2010. That was more than all other federal court districts, respectively, including the corporate headquarter-rich District of Delaware (255) and Southern District of New York (102), and even the Northern District of California (180), home to Silicon Valley technology leaders.
In all, 3,879 defendants were named last year in new patent case filings in the ED Texas, a 70 percent increase from 2009 and more than four times the next highest number for new defendants, 884, in the District of Delaware. Troubling and perhaps most telling is the fact that more than 25 percent of all defendants sued in new patent cases nationwide in 2010 were sued in the ED Texas.
So what is going on in the ED Texas that has, within less than a decade (only 14 patent cases were filed there in 2003), made it the center of the patent litigation universe? And are there problems in Texas that are similar to those identified in Philadelphia, where that jurisdiction's top judge publicly invited out-of-state personal injury lawyers to bring cases in her court?
Privately, many defense attorneys who are critical of the jurisdiction point to local rule changes initiated years ago by former Chief Judge T. John Ward (Marshall Division), and embraced by Judge Leonard Davis (Tyler Division) and current Chief Judge David Folsom (Texarkana Division). These problematic rules in the ED Texas have served to speed up trials, largely to the advantage of patent plaintiffs who enjoy both a rate of success and average award for damages there that are among the highest of all federal court districts.
"I would say that this is, historically anyway, a plaintiffs-oriented district," Judge Ward conceded to the New York Times in 2006.
For example, in most federal court districts, patent defendants are more frequently granted stays pending a reexamination of a patent's validity by the U.S. Patent and Trademark Office than they are in the ED Texas. Similarly, patent defendants in the ED Texas find it all but impossible to have flimsy claims against them dismissed on summary judgment, meaning they must undertake the significant expense of preparing for trial or, fearing the risk of gigantic jury verdicts, engage in invariably costly settlement negotiations.
To be fair to ED Texas judges, many patent plaintiffs' attorneys say the court understands very well the complicated law underlying their litigation. And, plaintiffs argue, because the district is remote and otherwise enjoys a docket that is not packed with criminal cases, judges there have ample opportunity to immerse themselves in complex patent cases and render just decisions that are fair to all parties. The ED Texas, say patent plaintiffs, is a model of efficiency – and on this final point, defendants would hardly disagree.
In any case, it remains to be seen how recent appellate court decisions and Section 18 of the new patent reform law signed by President Barrack Obama in 2011 will affect the goings on in the ED Texas. But meanwhile, Judge Ward has retired from the bench and joined a patent law practice based in Longview, Texas.
Fair-minded Americans agree that intellectual property rights must be enforced if the nation's unique brand of entrepreneurial capitalism is to thrive in an increasingly competitive 21st century global economy. But Congress cannot allow patent trolls to abuse the civil justice system in a manner that hamstrings our most promising innovators and job creators while waiting and hoping for a silver-bullet Supreme Court decision.