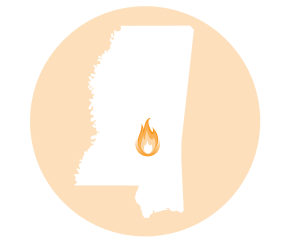 Conflicted Judge Enables Record Asbestos Verdict
Like Franklin County, Alabama, rural Smith County, Mississippi, by virtue of a single verdict, has vaulted into the uncomfortably hot Judicial Hellholes spotlight. According to the local Laurel Leader Call newspaper, the jury in the case last May "awarded a 48-year-old Brookhaven man the single largest plaintiff's asbestos verdict in United States history." The verdict included $22 million in compensatory damages and an astounding $300 million in punitive damages.
"In a case against Chevron Phillips Chemical … and Union Carbide Corporation," the paper went on to report, "Thomas 'Tony' Brown Jr., was awarded $322 million dollars for future medical expenses, pain and suffering, and punitive damages."
No one begrudges Mr. Brown or any other truly sickened asbestos plaintiff fair and just compensation. But a verdict this gigantic, for one plaintiff, would be as funny as "My Cousin Vinny" if it weren't for its terribly negative impact on the Magnolia State's efforts to compete in attracting businesses and jobs.
Thankfully, Mississippi's Supreme Court in July ordered a stop to all proceedings in the case, responding to a motion from the defendants, which, as reported by the Clarion Ledger in Jackson, Mississippi, argued that Smith County Circuit Court Judge Eddie H. Bowen's "bias and prejudice against Union Carbide and Chevron Phillips … were evidenced in his rulings, comments in front of the jury, and his coaching of Brown's attorneys in questioning witnesses."
Turns out that Judge Bowen failed to disclose before trial that both of his parents had previously settled asbestos claims with one of the defendant companies, and that one of his father's two asbestos lawsuits is still pending in neighboring Jasper County.
In October the high court unanimously ordered Judge Bowen to recuse himself from all future proceedings and stayed the case until a new judge can preside. According to Law360.com, a spokesman for one of the defendant companies said: "This $322 million verdict . . . was outrageous and completely unsupported by the facts and applicable law."