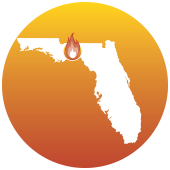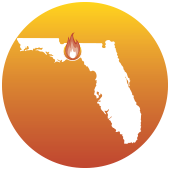 The Sunshine State is characterized by a state high court that continually expands the liability exposure of those who live and do business there. That trend continued in 2015 with three more rulings impacting property owners, manufacturers and retailers, and insurers. South Florida, especially Miami Dade and Broward counties, is known for its particularly plaintiff-friendly courts. The state's plaintiffs' bar is aggressive in its recruitment of clients and politically influential with legislators in both parties. And plaintiffs' lawyers and others game the system to bring unwarranted lawsuits against insurers, raising the price of insurance for all Florida residents.
MEDICAL LIABILITY CONCERNS RISE
Observers are still reeling from the Florida Supreme Court's 2014 decision striking down the state's statutory limit on subjective pain and suffering awards against healthcare providers. The way it did so was astonishing. Two members of the court found that the state's elected legislature, despite numerous hearings and an extensive record, had no rational basis to believe that a limit on noneconomic damages would help address the state's medical malpractice crisis, or that there was ever a crisis at all. Three other justices, who completed the plurality decision, found that even if there was a rational basis for the legislature to enact the law in 2003, any such crisis had passed and the law was no longer needed. Apparently lost on these judges was the obvious fact that Florida's medical liability system improved precisely because of this and other reforms.
The Florida Supreme Court's invalidation of the pain and suffering limit was technically limited to wrongful death cases involving multiple claimants. But in July 2015 a Florida appellate court extended the high court's troubling reasoning to all medical liability cases. Other Florida courts are likely to follow.
As one doctor writing in Emergency Physicians Monthly put it, "While Florida has repeatedly tried to improve its medical liability system with reforms such as caps and expert witness reform, the state's doctors actually pay some of the highest premiums in the country. . . . It all boils down to state culture. . . . When a region, such as South Florida, evolves in this way, it is practically impossible to roll it back. The Florida trial lawyer lobby is simply too powerful, and any laws serving to protect physicians will be perpetually under fire."
The Florida Medical Association (FMA) and other observers have expressed concern that, as a result of the invalidation of the statutory limit, the stabilization of Florida's medical liability insurance rates that has occurred in recent years is in jeopardy. The FMA is also worried that the state's liability system will go further backward, as the plaintiffs' bar pushes the legislature to expand wrongful death actions in medical liability cases. If enacted, FMA says such legislation "would prompt double-digit increases in already unaffordable medical liability insurance premiums and lead to an immediate access-to-care crisis in our state."
THREE MORE EXPANSIONS OF LIABILITY BY THE FLORIDA SUPREME COURT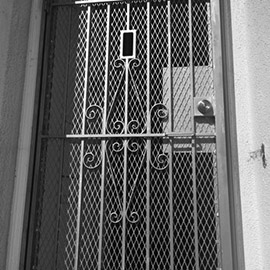 Double Murder? Blame the Landlord. In February 2015, Florida's high court reinstated a case that pinned liability for a double murder on an apartment owner solely because the complex's security gate was inoperable at the time. Two young adult siblings were shot inside their apartment with no sign of forced entry or witnesses. Police reportedly believe the victims knew their killers, and the case remains unsolved. There had never been a murder, stabbing, shooting or rape at the complex before, just occasional crimes of opportunity.
But after a Broward County judge denied a directed verdict to the defendant, a jury found the apartment complex owner 40% negligent, awarding $1.8 million in damages. A unanimous three-judge panel of the Fourth District Court of Appeals threw out the judgment, reaching the reasonable conclusion that the plaintiffs could not show that the apartment gate's condition played any role in the murders without evidence of how the killers gained entry to the apartment. Nonetheless, in a 5-2 ruling in Sanders v. ERP Operating Limited Partnership, the Florida Supreme Court disagreed. It found a jury could reasonably find that the broken gate could have made it easier for the assailants to gain access to the complex.
Imposing liability without evidence of responsibility sends a message that Florida property owners are subject to near strict liability for a crime that occurs on their property. It would seem that all a plaintiff needs to do to collect damages in Florida is identify some security measure that could have, theoretically, played a part, to shift responsibility for a criminal's act to a landlord.
Excessive Damages for Future Medical Expenses. Inflated and exaggerated damages for future medical expenses were already a concern in Florida when its high court issued a decision in October 2015 making the problem worse.
A divided high court kept juries from knowing that the plaintiff will receive Medicare benefits to pay future medical expenses. The majority reached its ruling in Joerg v. State Farm based on the collateral source rule, which generally precludes introduction of evidence of payments made by third parties to the plaintiff to compensate for an injury when the plaintiff paid for those benefits or otherwise secured them through his or her own diligence. In so doing, the high court reversed an intermediate appellate court ruling that found the collateral source rule did not apply because the plaintiff had not contributed to the financing of the Medicare program.
As Justices Polston and Canady noted in dissent, the majority's ruling was contrary to a Florida law recognizing that "[g]overnmental or charitable benefits available to all citizens, regardless of wealth or status, should be admissible for the jury to consider in determining the reasonable cost of necessary future care." As a result of this ruling, businesses and insurers sued in personal injury claims in Florida will be on the hook for future medical expenses that are already covered by taxpayers through Medicare.
Florida Keeps Plaintiff-Friendly Test for Product Defect Cases. Also in October, and with broad ramifications, the Florida Supreme Court reinstated a $6.6 million verdict in an asbestos case, Aubin v. Union Carbide Corporation.
In reaching its decision, the court rejected a test for evaluating product defects that instructs the jury to consider both the benefits and risks of a product's design. Most state courts follow such an approach, which the influential American Law Institute (take a Closer Look at the ALI on p. 54) viewed as the majority approach since publishing its Restatement Third, Products Liability, in 1998. A risk-utility test focuses the jury on science, technology, the overall safety of the product, the cost of a suggested modification, and consumer needs in deciding whether a manufacturer should have adopted an alternative design for a product. Instead, a divided Florida Supreme Court applied a vague test based on "consumer expectations" of the safety of a product, which provides no guidance to a jury and can lead to unsound results in cases involving complex products. Plaintiffs' law firms are already using the Aubin decision to recruit clients.
The high court also reinstated the judgment even as it recognized the trial court had improperly failed to instruct the jury that the responsibility of a supplier of raw materials (asbestos) is to warn the purchaser of foreseeable risks. The law does not expect raw material suppliers to directly warn end users of the competed product. This is known as the learned intermediary doctrine. The dissenting justices observed that defendants are now left to wonder which "magic words" are required to secure from trial judges a proper jury instruction.
IF AT FIRST YOU DON'T SUCCEED, VOTE, VOTE, VOTE AGAIN
For the past two years, after enactment of a reform statute, Florida trial courts have applied the same standard for expert testimony used by federal courts and most other state courts, known as Daubert. Now, the plaintiffs' bar, working through the Florida Bar, may be on the verge of overturning it.
The Daubert standard expects trial court judges to act as gatekeepers over the reliability of expert testimony, carefully evaluating whether such testimony is based on sound scientific principles or is simply bought-and-paidfor "junk science." The move to the federal standard was hard fought. It came only after a seven-year legislative effort and in the face of Florida Supreme Court decisions that had adopted one of the nation's most lax standards for admissibility of purported expert testimony.
The question of whether Florida trial courts will be allowed to continue following the sounder, more exacting standard is slowly moving up to the state's high court. Whenever a law touches on the workings of the judiciary in the Sunshine State, the Florida Supreme Court has the final say on whether it will be followed. The court can decide to adopt the law "to the extent it is procedural" or opt not to follow it, essentially vetoing it.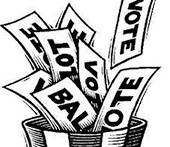 The Florida Bar plays a role in this process, and the way it has handled the expert testimony issue exemplifies the disadvantage civil defendants have become accustomed to in the state. Here is how the process for considering the Daubert law played out within the Florida Bar's Code and Rules of Evidence Committee (CREC) and Board of Governors.
In the summer and fall of 2013, soon after enactment of the new law, the CREC solicited comments from members of the Florida bar. Those who filed comments at that time split evenly between supporting and opposing Daubert. Then, after a full year of the new law working effectively, another round of comments indicated universal support for Daubert. Despite the mountain of public input already received in 2013 and 2014, the Board of Governors announced in October 2015 that it would accept yet another round of comments before voting on the issue. In this latest round, about two-thirds of respondents were plaintiffs' lawyers and, unsurprisingly, they opposed strengthening standards for admission of expert testimony. Only 19% of comments in this third round came from civil defense lawyers as some may have assumed the issue was settled, or perhaps they had suffered Daubert fatigue.
A similar pattern occurred as the Florida Bar voted on the issue. A September 2013 straw poll of CREC members supported the Daubert standard 28-21. Another CREC vote later that year again supported Daubert by a wider margin. Then the Committee's membership changed in July 2014, adding several prominent members of Florida's plaintiffs' bar just in time for a final vote. In that vote, the CREC narrowly opposed Daubert 16-14. And with a December 2015 vote of 33-9, showing the influence of plaintiffs' lawyers at the bar's highest level, the Board of Governors ultimately recommended that the Florida Supreme Court disregard the legislature and revert to Florida's anything-goes standard for expert testimony.
This issue should reach the Florida Supreme Court in 2016, when the Bar is expected to send its recommendation along with other rule change proposals to the court. While the high court could revert to the lower standard for admission of expert testimony, it should recognize that the current system is working and disregard the advice of a Bar that has plainly been captured by plaintiffs' lawyers.
BOGUS 'BAD FAITH' LAWSUITS A LINGERING HEADACHE FOR INSURERS
For years the Florida Legislature has failed to adopt reforms to address clear abuses of the state's "bad faith" insurance laws. These laws were originally intended to protect insureds and the public from misconduct by insurers, but they have since been transformed by plaintiffs' attorneys into a litigation tool for extracting money from insurers that act responsibly and in good faith while trying to settle claims fairly and efficiently. Plaintiffs' attorneys often resort to legal gamesmanship and "gotcha" tactics designed to frustrate insurers' claims handling processes in order to trigger a technical statutory violation and turn a modest policy claim into a multimillion-dollar bad faith lawsuit against an insurer.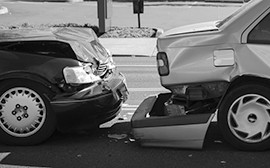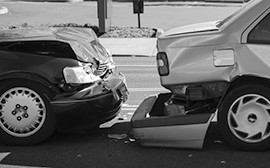 This problem is especially acute in the context of so-called "third-party" bad faith. Florida is one of only a handful of states that permits a person who is not a direct party to an insurance contract to sue someone else's insurer for allegedly acting in bad faith by failing to settle a claim. A third-party claimant can bring a lawsuit under either state common law or statute, which may potentially provide claimants with a second chance to revive a failed lawsuit. Further, state statutes impose strict time periods in which an insurer must handle a claim or risk triggering a bad faith lawsuit. Such requirements create an incentive for plaintiffs' attorneys to delay the claims handling process in order to trigger some minor violation by the insurer and establish a basis for a subsequent bad faith lawsuit seeking broad tort damages, including punitive damages. Common "gotcha" tactics used by Florida plaintiffs' attorneys to manufacture a bad faith lawsuit on behalf of a third-party claimant include making an indefinite payment demand such that the insurer is uncertain what payment will actually settle the claim, or a multiconditional demand tying any payment demand to unreasonable settlement conditions such that the claimant can later allege bad faith even if the insurer tries to tender payment in full.
These abusive tactics by plaintiffs' attorneys continue to take a toll on Florida's insurance system. In the context of auto insurance alone, third-party bad faith litigation abuse is estimated to add more than $800 million annually to costs statewide. These increased costs adversely impact both the affordability and availability of insurance in Florida. They are costs ultimately borne by individuals, small businesses and other insurance consumers onto whom higher premiums are passed. The continued failure of state lawmakers to enact modest reforms may result in pricing many insureds out of the insurance market altogether and cause insurers to discontinue or substantially curtail their insurance services, further harming consumers through less competition and fewer choices.
ABUSES IN ASSIGNMENT OF BENEFITS CLAIMS
Florida residents also pay high insurance rates due to a growing number of instances in which Florida lawyers partner with service providers, such as auto glass shops, roofers, or water damage remediation firms, to bring excessive or fraudulent claims against insurers.
As documented in a new report published by the Florida Justice Reform Institute (FJRI), this scheme involves a service provider asking an insurance policyholder to assign his or her insurance benefits to the provider as a condition of making repairs at no cost. A plaintiffs' law firm, which has an arrangement with the provider, then demands that the insurer pay inflated or unnecessary charges, typically within a short time frame. The insurer either pays the claim, or it gets sued. This video by the Florida Chamber illustrates how it works.
When a lawsuit is successful, the service provider gets inflated damages and the plaintiff 's lawyer is entitled to collect attorney's fees (which may dwarf the value of the repair). For example, a lawyer may receive over a thousand dollars in attorney's fees for pursuing a chipped windshield repair claim. As a result, insurers settle such claims at inflated rates that reflect their liability exposure to paying attorneys' fees.
According to the FJRI study, the number of lawsuits involving assignment of insurance benefits has exploded in Florida. Filings increased a mind-boggling 16,000% since 2000 (from 281 to 45,490 filings in 2014). Some repair shops have offered gift cards, steaks and cash in exchange for a car owner's right to file an insurance claim for a "free" windshield replacement, suggesting that some of the lawsuits behind a recent surge in auto-glass claims may be fraudulent. Assignment of benefits claims now constitute about 1 in 3 lawsuits in Florida against insurers. This scheme contributes to the high insurance rates paid by Floridians, who already pay some of the highest rates in the nation. The report has led to renewed calls for legislative reform.
CONSUMER CLASS ACTIONS
Florida is among a handful of states with a reputation for attracting consumer class actions. The problem is the state's plaintiff-friendly consumer law. These multi-state class actions are often filed in a Florida state court and then removed to federal court. In the past year, several juice makers, snack food companies, supermarkets and retailers were hit with such lawsuits in not-so sunny Florida.
Distillers largely prevailed in class actions alleging that consumers are owed money because Tito's Handmade Vodka and Maker's Mark are not actually made strictly by hand. But other questionable cases settled. Kashi coughed up $4 million to settle a case alleging its cereals are not "all natural" because they may contain genetically modified ingredients. Tom's of Maine agreed to pay $4.5 million to get rid of a lawsuit alleging its toothpaste was not "natural" because it includes processed ingredients. And attorneys who brought a lawsuit alleging that Anheuser-Busch misled consumers into believing Beck's beer is a German import will get $3.5 million in fees while class members can request partial refunds.
1-800-SUE-IN-FL!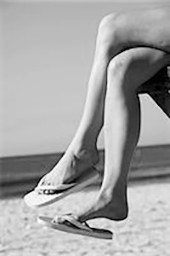 Anyone who visits Florida immediately notices the ubiquitous "have you been injured" billboards plastered along the state's highways, along with television and radio jingles promoting lawsuits as a winning way of life. This lawsuit industry advertising contributes to the state's sue-at-the-drop-of-a-flip-flop culture.
While the Florida Supreme Court has a history of liability-expanding rulings and nullification of reasonable tort reforms, it deserves credit for addressing abuses in lawsuit advertising. In September 2015 the court adopted a rule change that precludes lawyers from accepting referrals from services that also refer callers to other professional services, such as medical clinics.
A Special Committee on Lawyer Referral Services established by then Florida Bar President Mayanne Downs recommended this rule when an investigation revealed "convincing evidence of professional misconduct among lawyers, health care providers and other individuals" relating to the explosive increase in advertising by for-profit lawyer referral services, many of which target car accident victims. The committee found that most for-profit referral services are owned by persons or entities other than lawyers, mainly chiropractors who own clinics that treat accident victims. Not coincidently, those who called these services for legal help are referred to an associated clinic.
Here's how it works. Even when callers seek only medical treatment, they are sent to clinics where they are met by attorneys or paralegals who push them to bring a lawsuit. Money available from Florida's no-fault insurance coverage, which provides up to $10,000 in medical expenses stemming from an accident, goes to the clinics for questionable medical treatments and inflated charges. Settlement proceeds then go to the clinic to cover additional clinic charges and lawyers' fees. These ads and services particularly target minorities, a newspaper investigation has found.
And now the Florida Supreme Court has found that the Bar's special committee investigation demonstrates a significant risk to the public posed by these practices. The court accepted the committee's recommendation and overrode the Bar's Board of Governors, which had ignored the Committee's recommendation, in finding that Bar leadership had "disregarded the potential harm to the public that non-lawyer-owned, for-profit referral services present." The Court concluded:
[I]t is absolutely necessary to protect the public from referral services that improperly utilize lawyers to direct clients to undesired, unnecessary, or even harmful treatment or services. Our action today will also prevent conflicts of interest, such as where a lawyer feels compelled or pressured to refer a client to another business operated or controlled by the owner of the referral service so that the lawyer may continue to receive referrals from that service.
The lawyer referral rule is a significant step forward, but there was also a step back in addressing Florida's lawsuit advertising. In December 2014, a federal judge prohibited the Florida Bar from enforcing new guidelines that addressed lawyer advertising of past results. The Florida Bar had found that saying, for example, "we recovered $50 million in 2014" has a particularly high risk of misleading consumers because such advertisements aggregate recoveries and do not convey what an individual is likely to receive. The Bar also found that needed disclaimers cannot be effectively communicated on a billboard or 30-second TV or radio ads. U.S. District Court Judge Beth Bloom, however, prohibited enforcement of the rule, finding that the restriction violated the First Amendment.
NO RECENT PROGRESS
While the Florida Legislature has occasionally pushed back against expansions of liability and restored traditional rules, it has not enacted needed reforms over the past two sessions. Bills to reduce both the evidence manipulation that allows plaintiffs to collect "phantom damages" awards that exceed their actual medical expenses and the gamesmanship in "bad faith" insurance litigation did not advance.