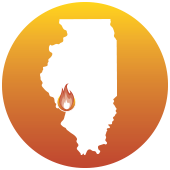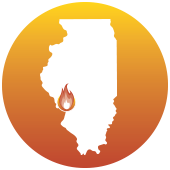 Largely rural Madison County in Southwestern Illinois continues to be a popular venue for personal injury lawyers, particularly those specializing in asbestos litigation. Though the Madison Record reports that new asbestos case filings there have edged down from their record peak of 1,678 in 2013, as plaintiffs' lawyers have begun to take cases across the Mississippi to St. Louis and other plaintiff-friendly jurisdictions, they are still on pace to exceed 1,000 in 2015, based on a mid-year gure of 588.
Astoundingly, Madison County is still home to about a third of all asbestos lawsuits brought in the entire United States. And that more than 90% of these cases brought in the county come from out-of-state plaintiffs – some from as far away as Puerto Rico – it stands to reason that plaintiffs' lawyers believe they have a significant advantage there.
Of course, being the nation's epicenter for asbestos litigation is but a symptom of Madison County's more serious disease – a culture of bias wherein local judges and plaintiffs' lawyers seem to agree that it's perfectly okay to stack the deck against and fleece out-of-state defendants, even if that may sometimes require willful end runs around judicial election law and the will of voters.
FLOODING THE ZONE
Like a crack NFL offense sending too many receivers for defenders to cover into a particular part of the field, plaintiffs' lawyers' employ a comparable "flooding the zone" technique with their asbestos cases in Madison County. So insane and untenable is the "rocket docket" presided over by Circuit Judge Stephen Stobbs that 316 asbestos cases were actually set for trial on a single day in August 2015, as though defense counsel could possibly prepare for so many trials without compromising their clients' right to due process.
In fact, by mid-October 2014 Judge Stobbs had already set 1,074 asbestos cases for trial in 2015. And though it pales in comparison to the 316-trials-set-for-a-single-day record on August 10, he had previously crammed 209 trials into the first week of March.
Beyond using docket manipulation as a means to encourage asbestos defendants to settle cases before trial, Judge Stobbs consistently ignores Illinois Supreme Court precedent by denying defense motions to dismiss cases that have no connection whatsoever to Madison County, much less Illinois. For example, of the 316 cases set for trial on August 10, 24 plaintiffs were from Illinois, and only seven resided in Madison County. In the 209 trials set for the first week in March, only 19 plaintiffs were Illinois residents. Thus one could be forgiven for believing the judge may be complicit in an e ort to coerce quick settlements from asbestos defendants.
Further context on the county's zeal to accommodate and advantage asbestos plaintiffs was o ered by the nonprofit Illinois Civil Justice League in April 2015 when it published the third of its periodic reports on Litigation Imbalance in the state. The latest report notes that, on a per capita basis, Madison County's asbestos case load is a whopping 168 times higher than that of Cook County, Illinois, home to major metropolis Chicago. And it adds:
There is great secrecy surrounding the wealth exchanging hands through this docket, but with an estimated outcome of $2 million per case, the Madison County asbestos "rocket docket" could be worth more than $1.74 billion annually – larger than the GDP of Belize – and could produce nearly $600 million annually in contingency fees for plaintiffs' attorneys.
So it's fair to ask, when will the Illinois Supreme Court and lawmakers in Springfield finally act to rebalance the scales of justice in Madison County?
CORRUPTIBLE JUDICIAL APPOINTMENTS AND ELECTIONS
The influence of plaintiffs' bar campaign contributions on judges' conduct in Madison and neighboring St. Clair counties has long raised questions about corruption and corruptibility. For example, Madison County Circuit Judge Barbara Crowder was barred by then-Chief Judge Ann Callis from presiding over the asbestos docket in late 2011 when it was revealed that plaintiffs' attorneys who had given generously to her reelection campaign had also, not coincidentally, been granted choice trial slots.
Fast forward four years, and asbestos lawyers are still backing their favorite judicial candidates with campaign cash, as is their First Amendment right. But they also look to cut voters out of the equation when they can by simply asking friendly circuit judges to appoint their young law firm's colleagues to associate judgeships. After all, winning a lawsuit is a lot easier when your former employee presides over the case, right?
So imagine how happy the asbestos litigation specialists at the Simmons Hanly Conroy Law Firm must have been earlier in 2015 when 3rd Judicial Circuit judges appointed their 32-year-old colleague Jennifer Hightower to the bench, just six years out of law school. She had spent those six years ginning up and arguing asbestos and other personal injury cases for the Simmons rm. And upon being sworn in in early September, the newly minted judge said that work had "given [her] a great opportunity to gain experience with a wide variety of clients" – all plaintiffs. So will defense counsel arguing their cases before Judge Hightower in the future get a fair shake, or might she favor the plaintiffs' lawyers who made her meteoric rise to the bench possible?
Another strategy for gaming Illinois law governing the appointment and election of judges is playing out next door in St. Clair County, a once and future Judicial Hellhole in its own right.
Seeking to avoid the 60% threshold of voter approval necessary to hold their seats on the bench in a retention election, three St. Clair County Circuit Court judges will in 2016 sidestep the spirit of Article VI, Section 12(d) of the Illinois Constitution. Because the constitution says that previously elected circuit and appellate court judges "may" seek retention, not "shall" seek retention in nonpartisan elections, clever Judges John Baricevic, Robert Haida, and Robert LeChien have opted instead to run – likely unopposed – in 2016's partisan primary and general elections wherein they can better capitalize on their Democratic Party affiliation and need only a simple plurality of votes to stay on the bench.
Rattled somewhat by the fact that their traditional Democratic stronghold of St. Clair County went Republican in 2014's gubernatorial election, Judges Baricevic, Haida and LeChien may be feeling vulnerable were a "no to retention" campaign to be waged against them.
Ann M. Lousin, a professor at the John Marshall Law School and expert on the state constitution told the Chicago Law Bulletin that recent controversial retention ghts in Illinois — such as the one Supreme Court Justice Lloyd A. Karmeier faced in 2014 — have made some circuit judges more likely to opt for general elections instead. "It certainly is getting around things, that's for sure," she said. "You might say it violates the spirit of the constitu- tion." But she insists what the judges are doing is lawful.
RETIRED JUDGE WHO STARTED IT ALL SHOWS SOLIDARITY WITH PERSONAL INJURY LAWYERS
The now retired judge most credited for originally leading Madison County into Judicial Hellholes infamy is the Hon. Nicholas G. Byron. It was on his watch many years ago that first class actions and then asbestos litigation exploded. Now 85, Byron left the bench in 2008 but has kept his hand in the law. He has joined a small plaintiffs' law firm with offices in Edwardsville, Illinois, and has otherwise tried to show continuing solidarity with personal injury lawyers.
In September 2015 Judge Byron filed a defamation lawsuit against the Madison Record, one of its reporters, and a law professor she had quoted in a September 2014 news story suggesting that Byron's administration of civil justice in Madison County back in the day had been corrupted by his relationship with the plaintiffs' lawyers practicing there. Considering that this opinion is one not unreasonably held by at least several thousand people with knowledge of the relevant history, and that judges are by definition public figures with a bigger burden of proof in such cases, Byron's suit may face an uphill fight – even on his home turf in Madison County.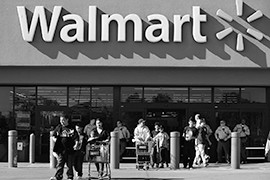 But not to worry because Judge Byron wisely hedged his bet by filing a second potentially lucrative lawsuit for himself just a month later. In October 2015, he sued Wal-Mart Stores, Inc., alleging injuries to his ribs and tailbone after falling from a saddle stool he purchased pre-assembled from a store in Glen Carbon, Illinois. He claims he incurred significant medical costs and suffered "severe pain, disfigurement and loss of a normal life."
Of course, filing lawsuits seems to be part of a normal life for retired Madison County judges, so this case may be a little tricky to prove, too. But don't bet against Judge Byron unless the respective defendants he's targeted manage to have the litigation removed to more neutral jurisdictions (and good luck with that).
THE UNDEAD CLASS ACTION
This report has previously covered the saga of Price v. Phillip Morris, an original Madison County class-action lawsuit that refuses to die. With a vampire's determination to avoid the light, plaintiffs' counsel has tried repeatedly for more than a decade to revive a monstrous initial judgment of $10.1 billion, leading to a uniquely disturbing procedural history.
Originally brought in 2003, the litigation sought damages on behalf of all Illinois residents who had purchased "light" cigarettes since their introduction in 1971. After a three-month bench trial presided over by Judge Byron himself, the defendant appealed and in 2005 convinced the Illinois Supreme Court to overturn Byron's ruling, successfully arguing that because the Federal Trade Commission allowed the marketing of "low tar" and "light" cigarettes it was not liable under the state's Consumer Fraud Act. End of story? Not quite.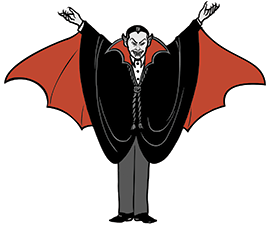 Beginning in 2008, plaintiffs' counsel seized on a U.S. Supreme Court ruling about a distinctly di erent ques- tion of whether subsequent federal law that regulated cigarette advertising preempted Maine's consumer protection law. Twice plaintiffs' petitioned the trial court in Madison County to reinstate the judgment and, incredibly, they twice won favorable rulings from Judge Byron's replacement, Circuit Court Judge Dennis Ruth. A Fifth Appellate District reversed Judge Ruth and dismissed the first petition attempt but, on the second, affirmed and took the unusual step of reinstating the by then decade-old $10.1 billion verdict.
Skipping ahead, Illinois' Supreme Court again heard oral arguments in the case in May 2015, and in early November it overruled both the appellate and circuit courts' reinstatement. The high court effectively said that plaintiffs can only revive their undead case by bringing a motion directly with it – the last appellate court to have heard the case.
So while the plaintiffs' attorneys driving this case may or may not see their re ections in a mirror, they'll almost certainly be seen back before the state high court, trying to convince the justices that, even though they lost fair and square under existing law long ago, they should now be granted a win and allowed to take a nearly $2 billion contingency-fee bite out of the original other-worldly damages award.