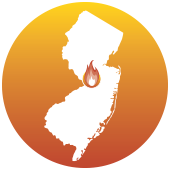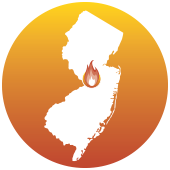 New Jersey's litigation environment has drawn attention in past years, particularly the state's mass tort docket. Concern continues to center on the state's abundance of product liability and consumer lawsuits. There also is alarm that a recent ruling will lead to the invalidation of many agree- ments to arbitrate, rather than litigate, disputes. Other court decisions this year will also impact liability—some for better, some for worse.
DRUG AND MEDICAL DEVICE LITIGATION IS A CONTINUING CONCERN
Superior Court Judge Carol Higbee's reassignment to the appellate division in 2014 led the state's judiciary to disperse pharmaceutical and medical device lawsuits from Atlantic County, where they were concentrated, to counties such as Middlesex and Bergen. New Jersey's mass tort litigation may no longer be centered in Atlantic County, but there is still a lot of it. According to the latest court statistics, New Jersey's multi-county litigation (MCL), which is primarily composed of pharmaceutical and medical device lawsuits, includes 23,669 active pending cases as of July 2015. This is a 7% decline over the prior year, but more than triple the number of mass tort cases pending in New Jersey five years ago. Many of the lawsuits against pharmaceutical makers – 9 out of 10, one study found – are filed in New Jersey by lawyers representing people who live in other states.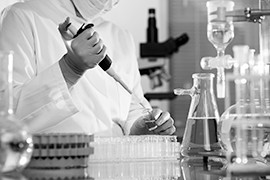 One reason plaintiffs' lawyers prefer the Garden State is its courts' lax standard for admitting expert evidence, which sometimes allows them to introduce novel theories of liability. Generally, judges in federal courts and most other state courts more carefully assess the reliability of expert testimony before admitting it. As a result, New Jersey courts attract cases that rely on junk science that most other courts would dismiss.
But there is still hope. Early this year the judge that now presides over what mass tort litigation remains in Atlantic County, Nelson C. Johnson, excluded the testimony of two expert witnesses who planned to support claims that Accutane, an acne medication, could cause Crohn's disease. Judge Johnson found the plaintiffs' experts were "cherry picking evidence" and had presented theories in a court room that would not withstand scrutiny in the scientific community. "It is one thing to stand alone in the world of science, advancing a hypothesis that others do not accept," Judge Johnson wrote in a February 20 order. "It is quite another thing to advance a hypothesis that can only be supported by disregarding valid scientific research." The ruling led to the dismissal of about 2,000 cases, about one third of the Accutane litigation in the state.
FAVORING LAWSUITS OVER ARBITRATION
Arbitration provides a faster, less expensive, and less adversarial means of resolving disputes than litigation. Congress and the U.S. Supreme Court have long recognized a "liberal federal policy favoring arbitration" and precluded states from erecting barriers to its use. In direct contravention of this, New Jersey courts have recently issued rulings that disfavor arbitration agreements, implying arbitration is inferior to traditional court proceedings. As a result of this trend, New Jersey has become "a more attractive venue for the ling of [consumer] class actions."
The New Jersey Supreme Court delivered a blow to arbitration in late 2014. In Atalese v. U.S. Legal Services Group, the court found that an arbitration provision in a contract for debt adjustment services was unenforceable. The provision stated that "any claim or dispute . . . shall be submitted to binding arbitration." That language may seem clear to Judicial Hellholes readers, but the state's high court found that a special warning is required because an "average member of the public may not know" that arbitration is a substitute for going to court. In June 2015, the U.S. Supreme Court opted not to review the case, leaving New Jersey's heightened notice requirement in place for the foreseeable future.
Courts across the state are striking down arbitration agreements in light of the Atalese ruling, and this may be just the tip of the iceberg. The New Jersey Supreme Court recently heard another arbitration case, and it was clear from oral argument that members of the court are willing to extend their reasoning in Atalese to cover additional arbitration-related disputes. A ruling in the most recent case is expected in 2016.
LAWSUIT-GENERATING CONSUMER LAWS
New Jersey's consumer protection law is a magnet for lawsuit abuse. A recent ATRF-commissioned study by Emory University School of Law Professor Joanna Shepherd found that New Jersey Consumer Fraud Act (CFA) decisions increased 447% from 2000 to 2009. is increase is staggering, but Shepherd suggests it, "probably understates the growth of consumer protection litigation" in the state since many such cases are settled well before they are led in court and enter her dataset. Professor Shepherd concludes that "while the New Jersey CFA was initially celebrated as empowering consumers, the expansion in the original legislation has tipped the balance from protecting consumers to encouraging excessive consumer litigation."
It is no surprise that after an Australian man posted a photo on Facebook showing a Subway "footlong" sandwich falling short of 12 inches, plaintiffs' lawyers rushed to bring their class actions in New Jersey. That case, which was consolidated with others filed around the country, reached a settlement in October 2015 in which plaintiffs' lawyers will share $525,000 among themselves and consumers (aside from nine class representatives) will not get a cent. New Jersey law is favored for these types of ridiculous lawsuits due to its automatic tripling of damages and attorneys' fees, favoring of class action certification, and no requirement that plaintiffs show they relied on the allegedly deceptive ad or practice in making a purchase. Sometimes common sense prevails, however, as it did in August 2015 when a federal judge in New Jersey tossed lawsuits that vaguely alleged that supermarkets Wegmans, Whole Foods, and Acme violated the CFA by posting signs touting "fresh" bread when the bread had been baked off premises.
The CFA is not the only consumer protection law being abused by the Garden State's gang of greedy trial lawyers. A separate New Jersey law, the Truth-in-Consumer Contract, Warranty and Notice Act (TCCWNA), is suddenly generating an unprecedented number of claims, as well. The TCCWNA permits plaintiffs' lawyers to file lawsuits against New Jersey businesses if they sell a product with a poorly drafted warranty, or a less than perfect contract, regardless of whether a consumer experienced an actual loss, even if the seller acted in good faith. The law awards $100 per violation, which perhaps seemed reasonable until New Jersey courts began allowing these cases to be filed as class actions and settlements offered class members pennies on the dollar while their attorneys raked in handsome fees. In some cases, plaintiffs' lawyers are claiming that violations of technical regulations automatically violate the TCCWNA so that they can collect statutory damages and fees.
MEDICAL LIABILITY CONCERNS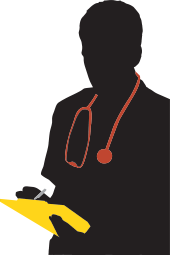 According to a 2015 Medical Malpractice Payout Analysis by Diederich Healthcare, New Jersey pays more money per capita to resolve medical malpractice claims than almost any other state. The state's medical malpractice payouts totaled $264.5 million in 2014, a 6% increase over the prior year. The American College of Emergency Physicians' (ACEP) gave the state an F for its medical liability environment in its most recent report card. According to ACEP, New Jersey doctors pay medical liability insurance premiums that are well above average compared with other states and the state has seen a tripling of the number of malpractice award payments since the organization last conducted its study five years earlier. ACEP also observed that "New Jersey lacks pretrial screening panels, periodic payments, and medical liability caps on noneconomic damages, all of which would contribute to lessening the burden on physicians and increasing access to care." New Jersey also has one of the nation's lowest number of family doctors per capita, thanks to its "toxic" legal environment.
DEFENDANTS MAY BE ON HOOK FOR ACTS OF OTHERS
New Jersey's appellate division is considering whether a jury can allocate fault only among defendants in a lawsuit or also among those that have previously settled with a plaintiff. If New Jersey appellate courts embrace the former reading of the law, an unfair and disproportionate burden could be placed on defendants who have the least responsibility for a plaintiff's injury and punish those who defend themselves in court.
The practical impact of this issue is illustrated in a recent Middlesex County case. Judge Ana Viscomi, who manages the state's asbestos litigation, properly allowed a defendant, Pecora Corporation, to introduce deposition testimony and responses to interrogatories obtained during discovery from other defendants showing the plainti was exposed to asbestos from the products of others. Given that evidence, the jury found that Pecora was only 2% responsible for the plaintiff's injury. The settling defendants, the jury found, were 98% responsible.
The plaintiffs' lawyers, however, challenged the result, urging the appellate division to adopt a definition of "party" that would preclude the jury from hearing evidence of a settling party's responsibility. New Jersey, unlike many other states, already precludes juries from allocating fault to nonparties (such as bankrupt defendants). If the state's appellate courts also place barriers on the jury's consideration of the responsibility of settling parties, then plaintiffs will receive double compensation for their injuries. Solvent companies that had little to do with a plaintiff's injuries will be forced to pay the entire damage award even when a plaintiff was fully compensated by other defendants and asbestos trusts established by companies that declared bankruptcy.
OTHER STATE HIGH COURT RULINGS IN 2015 WERE A MIXED BAG
Several New Jersey Supreme Court rulings this year addressed civil liability issues of importance to those who live and work in the state. These court decisions could lead to more
whistleblower lawsuits, wage-and-hour class actions, and lawsuits against insurers.
In other cases, however, the New Jersey Supreme Court held the line, rejecting invitations to expand liability. It recognized that employers can protect themselves from lawsuits by adopting well-defined sexual harassment policies, refused to extend the state's statute of repose for construction defect claims, and declined to adopt a more permissive standard for bad faith lawsuits against insurers.