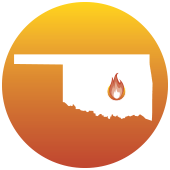 Pottawatomie County, Oklahoma, is a small county with a population of about 71,000 and just one district court judge, John G. Canavan, Jr. Yet, Pottawatomie County is developing an outsized reputation for plaintiffs' friendly rulings.
A JURISDICTION OF CHOICE FOR PLAINTIFFS' LAWYERS
As noted in last year's report, when plaintiffs' lawyers filed nearly identical product liability lawsuits against medical device makers involving 650 plainti s from 26 di erent states, they chose the Pottawatomie County District Court. To make it diffcult for the defendants to transfer (remove) the cases to a neutral federal court, the plaintiffs' lawyers packaged these cases into eleven groups, each including less than 100 plaintiffs. The plaintiffs' lawyers also claimed that they were consolidating the cases for pre-trial purposes, not trial. This gamesmanship worked. It avoided federal court jurisdiction over "mass actions" under the Class Action Fairness Act (CAFA). The U.S. Court of Appeals for the Tenth Circuit ruled that so long as the plaintiffs did not request a joint trial, the cases would be sent back to Pottawatomie County.
GENEROUS TREATMENT OF CLASS-ACTION LAWYERS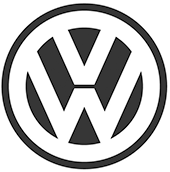 It's no wonder why lawyers prefer to file in Pottawatomie County, considering Judge Canavan's award of $7.2 million in attorneys' fees to lawyers who obtained less than $45,000 (about $140 each) for their purported clients. The fees request resulted from settlement of a nationwide class action against Volkswagen, alleging the Jetta's front spoiler was prone to damage when parking. The case settled after the court certified the class. But only 310 valid claims were filed seeking compensation and none was filed on behalf of an Oklahoma resident.
The plaintiffs' attorneys incredibly sought fees and expenses totaling more than $15 million. Judge Canavan initially awarded them over $3.6 million, but the plainti s led a motion for reconsideration based on a Missouri court ruling in a similar case that had doubled the actual fees. The judge then applied a 1.9 multiplier to boost the attorneys' fee award to more than $7.3 million.
The Supreme Court of Oklahoma reversed the fee award in December 2014. It concluded that Judge Canavan abused his discretion applying this multiplier to the attorneys' fees when recovery was "minuscule" and the enhancement was not based on the time or risk involved in the case before the court. The high court also found the Pottawatomie court improperly awarded fees that included work on a similar but failed case in Florida.
Justice Taylor, joined by Justice Winchester, had harsh words in concurring with his colleagues:
In reviewing the attorney-fee award, it is important to understand what this case is about and what it is not about. It is about a $140.00 replacement, including parts and labor, of a piece of decorative plastic on a Volkswagen Jetta. It is not about attorneys acting as private attorneys general protecting the social good; it is about attorneys acting with a business plan. It is not about righting a constitutional wrong, it is not about protecting Jetta owners from bodily injury or death, and it is not about protecting the public policy of this state. It is about 310 pieces of decorative plastic.
They urged the trial court to "act with a wise and courageous sword" on remand to reach a fee award consistent with the "minimal and paltry recovery."
On remand, however, Judge Canavan stubbornly awarded attorneys' fees and costs in excess of $1.1 million. Once again, the defendants are appealing this nonsense to the state's high court.
CONVERTING WORKERS' COMP CLAIMS INTO LAWSUITS
Judge Canavan also gained notoriety this year when he issued "a surprising decision that could turn Oklahoma workers' compensation law upside down," The Oklahoman reported. Observers say the ruling has the potential to open the dam to a flood of lawsuits against employers unless the state's high court or legislature acts.
The workers' compensation system was established to provide workers' with efficient and fair recovery for medical expenses stemming from accidental workplace injuries through an administrative system without the need to prove fault. Judge Canavan ruled, however, that workers can sue their employers for negligence whenever the injury is "foreseeable."
The case arose from a typical workplace injury, in which a tire worker was hurt as he tried to loosen a bolt on a wheel. Since the plaintiff's lawyer told The Oklahoman that "reasonably predictable" accidents account for about "98 percent of [all workplace] accidental injuries," many such cases could be shifted to district courts, exposing employers to lawsuits and unpredictable liability.
Employers in the state are hoping the Oklahoma Supreme Court, which is considering the case and others like it, will follow the lead of Washington State's high court. In 2014 that court upheld the traditional interpretation of workers' compensation law by permitting lawsuits outside the administrative system only in cases where there is evidence that an employer knew an injury was certain to occur.