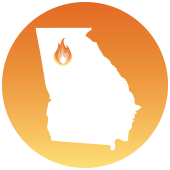 In each of the past three years, the Georgia Supreme Court has acted to expand civil liability significantly. Its increasingly stunning decisions have ushered in a new litigiousness as court dockets across the state begin to show strain.
2016 BRINGS INFLATED DAMAGES, LESS ARBITRATION, MORE FORUM SHOPPING
Once is chance. Twice is a coincidence. But three times is a Hellhole in the making. And the Peach Tree State's high court continued its recently troubling trend in 2016 with just such a trifecta.
In June, the high court ruled that a person who brings a nuisance claim against a nearby property owner can recover damages for both their discomfort and annoyance, and for the diminution in property value attributable to the discomfort and annoyance. In Toyo Tire v. Davis the court found these measures of damages do not provide a double recovery, instead distinguishing between the former's focus on past from the latter's focus on the future. The plaintiffs had sued a tire production factory that operated across the road and employed more than a 1,000 people, complaining about its noise, light, odors, dust, increased traffic and general unsightliness. The ruling effectively allows individuals to inflate their settlement demands against thriving, job-producing members of the commercial community.  This may have something to do with the fact that Georgia's unemployment rate ranks 33rd among the 50 states and the District of Columbia and has remained stubbornly higher than the national rate.
One month later, the court struck a blow against the use of arbitration to resolve disputes. In Bickerstaff v. SunTrust the bank's deposit agreement with its customers provided that, unless a customer rejected arbitration within a certain time period, arbitration would be used to resolve all disputes. Nevertheless, the Georgia Supreme Court ruled that an individual depositor who viewed overdraft fees as excessive could file a lawsuit even though he hadn't formally rejected arbitration per the deposit agreement.  More incredible still was the court's greenlighting of a class action on behalf of all other bank depositors — whether they thought overdraft fees were excessive or not, and whether they'd rejected arbitration or not.  In taking this action, the Georgia Supreme Court revived a class action that had been thrown out by the trial and appellate courts below.
Finally, in October, the state's high court gutted the ability of an out-of-state business that is sued in a Georgia court to transfer the case to the county in Georgia where it maintains its main office in the state. In Pandora Franchising LLC v. Kingdom Retail Group LLP, the high court said the phrase "principal place of business" in the state's venue law, which heretofore had plainly been accepted to reference a location within the state for the purpose of doing business within the state, instead referred to a single principal place of doing business nationally. In other words, the court found, if the defendant's headquarters is outside of Georgia, its right to transfer the case is not applicable. As a result of the ruling, plaintiffs' lawyers can pick their friendliest forum in which to sue any and all defendant companies with headquarters out-of-state.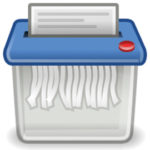 These three rulings follow other decisions that increased liability exposure. Last year, the Georgia Supreme Court required defendants to be clairvoyant and preserve evidence when a possible lawsuit is "foreseeable." Typically, a business's duty to preserve evidence is not triggered until it receives notice of a possible claim, a bright-line standard. But in Philips v. Harmon, the court ruled that after a hospital conducted an internal investigation of a complicated birth and referred the incident to its insurer, it had a duty to preserve electronic fetal monitoring strips, which are routinely destroyed 30 days post-delivery and are not part of the official medical record. The change from actual notice to a foreseeability standard has "profound consequences." Businesses will face uncertainty over whether they must preserve documents and other materials, just in case someone later decides to sue. Defendants, especially healthcare providers, will be under pressure to over-preserve records, with increasing costs and risks to patient confidentiality. If a healthcare provider does not maintain records and a patient later sues, then trial judges may instruct jurors to assume that the discarded evidence would support liability.
The high court has also opened the door to more shareholder lawsuits against businesses. In FDIC v. Loudermilk the directors of a bank that became insolvent during the economic recession in 2009 were sued individually for ordinary negligence. But in such lawsuits, what is known as the "business judgment rule" allows officers and directors to make corporate decisions without the threat of personal liability, unless plaintiffs can show they were grossly negligent. Georgia's 2014 ruling lowered that bar, accommodating mere claims of ordinary negligence. The change invites shareholders – and more specifically, the plaintiffs' lawyers who'll recruit them — to second-guess corporate executives practically at will.
GEORGIA'S LOWER COURTS JOINING THE ACT
As in most states, the high court sets the scene.  And in Georgia, lower courts are dutifully taking their cues from on high, even as the state's civil justice environment sinks ever lower toward a Judicial Hellhole.
In July 2015 the Court of Appeals, Georgia's intermediate appellate court, allowed plaintiffs to proceed with a nuisance claim against a power plant that was filed seven years after the plant went into operation. In Forrister v. Oglethorpe Power, the court allowed the plaintiff to skirt the statute of limitations by alleging they heard new noises coming from the plant that were not present before that statute expired. The Supreme Court declined to review the questionable case.
And in 2016 a trial court in Decatur County hosted the largest wrongful death and pain-and-suffering verdict in Georgia history, totaling a whopping $150 million. The award in Walden v. Chrysler Group stemmed from a tragic accident in which a driver recklessly exceeding 30 mph rear-ended a family in their Jeep Grand Cherokee as they sat at a stoplight. The impact exploded the gas tank, causing a fire which took the life of a child. At trial, the judge allowed the plaintiffs' attorney to concentrate his fire on the income of Chrysler's CEO and otherwise suggest that company executives should go to prison instead of the driver who caused the accident. A predictably enflamed jury found that driver to be 1% at fault and Chrysler to be 99% at fault. Incredibly, an appellate panel in November 2016 upheld the verdict.  Though that verdict had been lowered significantly by the trial judge before the defendant's appeal was decided, the appellate panel said they'd have upheld the initial award.
THREE SOUND HIGH COURT DECISIONS KEEP GEORGIA OUT OF HELLHOLE, FOR NOW
While a series of liability-expanding decisions has led ATRA to keep a close watch on the Georgia Supreme Court, two recently well-reasoned decisions have spared it from the full Judicial Hellholes rankings for the time being.
The court declined to recognize a new category of damages — damages for sentimental loss — in cases involving injuries to pets. Had the court ruled otherwise, allowing open-ended damages for emotional loss, the costs of every pet's health care, pet products and other pet services would go up. Instead, a unanimous court in Barking Hound Village, LLC v. Monyak reasonably concluded that when a pet is injured as a result of negligent conduct (a mix up of medications at a kennel in this instance), the owner can recover both the animal's fair market value at the time and any medical or other expenses incurred to treat the animal. The court's June 2016 decision allows juries to consider many factors in determining the fair market value of a pet, particularly when the pet was adopted, such as breed, age, training, temperament and use. But plaintiffs cannot receive damages for the pet's subjective sentimental value to them.
The high court also provided a victory for science in July in Scapa Dryer Fabrics, Inc. v. Knight when it rejected the oft-attempted "any exposure" theory of liability pushed by asbestos plaintiffs attorneys. This theory, when permitted by courts, allows plaintiffs to name the maker or seller of any asbestos-containing product with which the plaintiff came in contact, even if his exposure was insufficient to have caused an asbestos-related disease. The court reaffirmed that "a de minimis contribution to an injury is not sufficient to establish legal causation under Georgia law." The ruling is consistent with other courts throughout the country.
And finally, the high court once again refused to find liability based on "take home exposure" in asbestos cases. In late November, in Certainteed Corp. v. Fletcher, the court held that in addition to employers, product manufacturers also do not owe a duty of care to third parties exposed to asbestos through contact with occupationally exposed workers or their clothes.  According to the court, it is unreasonable to impose such a duty on a manufacturer to warn all individuals who might come in contact with an employee because the "scope of such warnings would be endless." ATRA filed an amicus brief in this case urging the court to adopt this common sense approach.