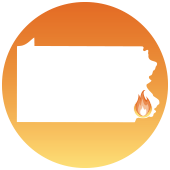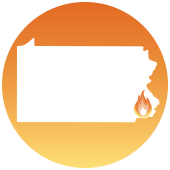 While no longer ranked among Judicial Hellholes, mass tort litigation in Philadelphia still bears watching as evidence suggests personal injury lawyers continue to view the its Court of Common Pleas as a friendly venue.
MASS TORTS IN PHILLY
The City of Unbrotherly Torts' Complex Litigation Center (CLC) continues to be known as a national hub for mass tort litigation with packed, wide-ranging dockets.
First the latest good news. Pharmaceutical cases filed in the CLC on behalf of out-of-state plaintiffs dropped to their lowest level in more than a decade in the first half of 2016. Not only were the overall number of cases down, but the percentage filed by out-of-state plaintiffs dropped from 81% to 65% between since the same point in 2015. During the previous decade, that percentage had climbed to near 90%.
Of course, pharmaceutical firms still face an abundance of product liability litigation in Philadelphia. The CLC hosts about 1,800 Risperdal cases, which plaintiffs' lawyers have generated through massive spending on television ads. Four of five cases that have gone to trial have resulted in plaintiffs' verdicts. The most recent trial resulted in a $70 million verdict, the largest thus far, showing the ongoing potential for jackpots in Philadelphia. The CLC also hosts nearly 1,000 cases targeting the blood thinner Xarelto, a number that is expected to rise. The first case is expected to go to trial as early as the summer of 2017.
In 2016, however, Judge Jacqueline F. Allen, recently appointed as administrative judge of the First Judicial District (Philadelphia), put a damper on some new suits. She rejected attempts to create mass tort dockets for lawsuits claiming testosterone replacement therapy drugs can increase the risk of heart attacks and another for lawsuits targeting the antibiotic Levaquin.
Asbestos-related filings in the CLC are also down. As of mid-year, it was on pace to see its lowest level of asbestos claims filed since 2008. But there are still approximately 600 pending asbestos cases there, making up about 10% of the court's overall caseload. That gives Philly the 6th largest asbestos docket in the United States. Troublingly, the percentage of asbestos cases filed on behalf of out-of-state plaintiffs experienced an uptick in Philadelphia's CLC in 2016, increasing to 41% from 33% a year earlier. This stands in contrast to the pharmaceutical case data cited above but doesn't necessarily set off alarm bells just yet.
Pennsylvania's adoption of a "fair share" law that makes a defendant's liability consistent with its proportional share of responsibility in multi-defendant cases appears to have improved the litigation environment, particularly in asbestos cases. Under that 2011 law, a defendant that is 60% or more at fault for a plaintiff's injury remains subject to full joint liability. And there is still confusion as to how the law applies in practice given the absence of appellate rulings interpreting the law. But plaintiffs and defendants are on equal footing in that regard.
BAR'S JURY INSTRUCTION REWRITE FAVORS PLAINTIFFS
This summer, a subcommittee of the Pennsylvania Supreme Court Committee for Proposed Standard Jury Instructions overhauled the model instructions that state courts use in product liability litigation, much of which is centered in Philadelphia. Several aspects of the new instructions immediately came under heavy fire by defense lawyers, businesses and civil justice groups, including ATRA, as unsupported by Pennsylvania law and as an attempt to advantage plaintiffs.
The change to the model jury instructions, the first significant alteration in four decades, came after the Pennsylvania Supreme Court issued a landmark 138-page decision on product liability law in 2014. As the defense community's letter requesting that the subcommittee reconsider its work explains in detail, there are many areas where the instructions are contrary to the Supreme Court's ruling, veer into areas the court reversed for future judicial development, or address issues not covered by the ruling at all.
Of greatest concern is the new instruction's omission of the central requirement that a jury must find a product "unreasonably dangerous" if it to be considered defective. What these changes have in common is that they open the door to significantly greater liability exposure for defendants in Pennsylvania courts than they would face in other courts across the country. If the new jury instructions are not revised evenhandedly and made acceptable to both plaintiffs and defendants as an accurate portrayal of the law, then the battle will continue in the courts.
RIDING PA'S LAWSUIT RAILROAD
The Philadelphia Court of Common Pleas experiences forum shopping outside its mass tort dockets. In several instances the court has refused to dismiss cases brought by railroad workers who worked, lived and allege injuries that developed outside Pennsylvania. These plaintiffs hail from states such as Maryland, New York, Ohio and South Carolina. The witnesses, including the plaintiffs' treating physicians, and evidence in the case are all located in states other than Pennsylvania.
Businesses hauled into Philadelphia file "forum non conveniens" motions asking the court to dismiss such cases so they can be refiled in appropriate venues. But the Court of Common Pleas repeatedly denies these motions without any explanation of the court's reasoning. Pennsylvania appellate courts have routinely declined to review such orders . . . until now.
In early-November 2016, the Superior Court of Pennsylvania agreed to hear an interlocutory appeal of one of these cases, Hovatter v. CSX Transportation. That case involves a Maryland resident who worked in Maryland, was allegedly injured in Maryland and received medical care in Maryland by a doctor who lives in Maryland. The defendant, CSX, is incorporated in Virginia and has its corporate headquarters in Florida. There was no connection whatsoever to Pennsylvania. The plaintiff could have brought a lawsuit in Maryland, yet he sued in the Philadelphia Court of Common Pleas, which apparently was happy to hear his case.