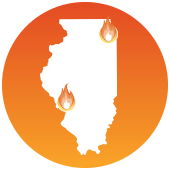 Madison and Cook counties have become perennial Judicial Hellholes known for disproportionate volumes of litigation and large verdicts. Plaintiff-friendly judges seem to dominate both jurisdictions in which defendants face uphill battles from their very first motions. And with the most relevant local and state politicians comfortably in cahoots with the powerful plaintiffs' bar, prospects for positive reforms remain remote, even as these jurisdictions' hyper-litigiousness works against economic growth and job creation, and makes it harder for both government and businesses to and affordable insurance.
MADISON COUNTY
ASBESTOS FILINGS CONTINUE TO RISE
Madison County continues its reign as the national epicenter for asbestos litigation, attracting plaintiffs and their attorneys from all across the country, with the overwhelming majority of cases having absolutely no connection to the county or the state of Illinois. After inching downward for a few years earlier this decade, new asbestos claim filings are again robust in this small, largely rural county in Southwestern Illinois. According to consulting firm KCIC's annual asbestos litigation report released in early-2017, nearly 1,300 new asbestos-related cases were filed in Madison County in 2016. Second place went to Baltimore, Maryland, with only 414 (see Watch List, p. 46).
With more than three times the filings of the next most popular asbestos jurisdiction, Madison County accounted for 28% of all new cases filed in the United States in 2016. It also had far more new mesothelioma claims than any other jurisdiction in the country. Of the 1,299 asbestos lings overall, 1,078 cases were mesothelioma claims, accounting for 47% of all such claims filed nationwide. St. Louis was second in this category with just 119, or 5% of the total.
It is certainly understandable why KCIC's report named the county the "preeminent mature jurisdiction for asbestos filings," and why the jurisdiction again ranks prominently among the nation's Judicial Hellholes. For example, in the past three years it has attracted more than 10 times the number of claims than the nearby city of St. Louis, which also has been noted for its own growing asbestos docket.
When trying to figure out why these types of claims are so popular, one has to look no further than the money involved. Mesothelioma claims in Madison County are worth up to $3 million each, with plaintiffs' attorneys collecting 30% in fees, or roughly $1 million per claim.
Two locally-based law firms tend to dominate the landscape in Madison County – Gori Julian of Edwardsville, and the Simmons firm in Alton. These two firms accounted for 58% of all new claims filed in Madison County in 2016. As KCIC says, "That is a notable consolidation of filing power between just two firms in the nation's most popular jurisdiction."
While these firms do not limit their focus to Madison County alone, it certainly remains their primary target due to the plaintiff-friendly courts and the lack of legislative reforms. According to Illinois Lawsuit Abuse Watch Executive Director Travis Akin, "This is where plaintiffs believe they're going to have the most favorable outcome. No [defendant] wants to get dragged into that courtroom."
Small businesses and taxpayers are footing the bill for this lucrative litigation. By opening their doors to cases with little connection to the area, or even the state, courts are increasing the liability insurance premiums on Illinois businesses and those costs are trickling down to consumers and undermining job creation. According to the Illinois Civil Justice League, the Madison County asbestos litigation industry could be worth more than $1.74 billion annually.
ASBESTOS TRUST TRANSPARENCY REFORM NEEDED
As the standoff between Illinois House Speaker Mike Madigan, one of the state's staunchest trial-lawyer allies, and reform-minded Gov. Bruce Rauner continues to bog down all legislative activity in Springfield, local Madison County officials are considering taking action themselves. The Madison County Board's Judiciary Committee is examining possible ways to reform Madison County's asbestos docket, particularly with respect to transparency.
According to a study by the Illinois Civil Justice League, there is great need for transparency because plaintiffs' lawyers have learned to exploit the informational disconnect that exists between administrators of asbestos bankruptcy trust funds and civil courts. The problem arises because trust administrators are not obligated to share claims information with attorneys defending asbestos lawsuits and, by intentionally delaying the filing of asbestos trust claims until lawsuits conclude, plaintiffs' lawyers can hide critical evidence about products their clients were allegedly exposed to and thus increase the likelihood that juries will hold still-solvent defendant companies solely liable for their clients' alleged injuries.
Madison County, of course, is not the only jurisdiction in the country where plaintiffs' lawyers engage in often fraudulent "double-dipping." The practice involves telling one story of a claimant's alleged exposures to asbestos fibers in court and a wholly different story or multiple stories to trust administrators in pursuit of multiple payouts for the same injury.
Why should anyone care? Because double-dipping does at least two terrible things: it drives still more companies into bankruptcy at significant cost to employees, pensioners and shareholders; and by compensating claimants who've already won verdicts or settlements in court, bankruptcy trusts prematurely deplete their funds and risk leaving future claimants uncompensated. Without transparency it is difficult to police and punish the costly fraud that is rampant among asbestos claims, in Illinois and across the country.
ASBESTOS LITIGATION FORUM-SHOPPING ON APPEAL
As has long been established, Madison County is a magnet for asbestos claims from across the country because of plaintiff-friendly procedures and the Illinois' loose venue rules. But change may be coming. The Fifth District Appellate Court is currently considering a very important venue case involving Ford Motor Company, having been ordered to do so by the state's high court.
Maune Raichle, another law firm sharing significantly in the proceeds from Madison County asbestos litigation, originally brought the case there in November 2015. Ford argued that the Madison County Circuit Court did not have jurisdiction to hear the case because the company was not "at home" in Illinois, as the U.S. Supreme Court requires. The case involves plaintiffs living in Florida, Ford is headquartered in Michigan, and the alleged asbestos exposure also occurred in Michigan.
Ford filed a motion to dismiss for lack of jurisdiction which, not surprisingly, was denied by Associate Judge Stephen Stobbs. This is certainly not the first time Judge Stobbs has ignored jurisdiction rules to brazenly favor asbestos plaintiffs, and it probably won't be the last time he tries. But Ford appealed his ruling to the Fifth District. And though the Fifth District initially denied the appeal, the Illinois Supreme Court granted Ford's motion for a supervisory order and ordered the mid-level appellate court to hear the appeal.
GUIDANCE FROM ILLINOIS SUPREME COURT
The Illinois Supreme Court's own recent balanced decision in Aspen Am. Ins. Co. v. Interstate Warehousing Inc. should provide guidance to the Fifth District on how to address the issues presented.
In Aspen the high court overturned lower courts and granted an Indiana-based defendant's motion to dismiss for lack of personal jurisdiction. The plaintiff, incorporated in Texas and doing business principally out of Connecticut, had insured against the financial losses sustained by a New Jersey-based policyholder when one of the defendant's warehouses collapsed in Michigan. So if the plaintiff were not expecting a plaintiff-favoring jurisdictional ruling, one can reasonably ask why else it originally filed its case in Cook County (see more on Cook County below), especially since the defendant's only connection to Illinois was a warehouse located in Joliet.
Citing U.S. Supreme Court precedent in Daimler, Illinois' high court agreed with the defendant's argument that its Joliet warehouse was insufficient to subject it to jurisdiction in the state. If the mere operation of a warehouse were sufficient, the court said, then the defendant would also be at home in all other states where it maintains warehouses, which sets entirely too low a threshold.
If Illinois' lower courts hue to this high court decision and properly dismiss cases involving parties with insufficient ties to the state, plaintiffs' lawyers may find it more difficult to continue exploiting Madison County's plaintiff-friendly courts and be forced to file their cases where they belong.
DEFENDANTS FIGHT BACK
Instead of waiting for legislative relief, some defendants have decided to fight back against the rampant lawsuit abuse in Madison County. In August of this year, Avocet Enterprises appealed to the Fifth District to sanction the Gori Julian law firm, alleging "a conscious and repeated effort to hold Avocet hostage to the byzantine world of asbestos litigation and to then seek its settlement ransom."
Like many Illinois plaintiffs' firms, Gori Julian tends to target the same group of defendants in each case, regardless of whether there is any factual connection. Gori Julian's primary concern is whether or not the company has "deep pockets." As Avocet's lawyer, David Chizewere pointed out, "Plaintiff completely failed to provide any facts whatsoever from which one could infer that Avocet was responsible for plaintiff's asbestos exposure. This failure was not an innocent oversight."
The law firm has filed over 400 similar cases against Avocet, and all but four of them resulted in a dismissal and no settlement payments. As observers expected, Judge Hobbs denied Avocet's motion for sanctions because the Gori Julian plaintiff involved in this particular case dismissed her claims. Unable to provide particular dates, job sites or products tying to Avocet to any liability after Avocet's repeated requests for such information, the plaintiff dismissed the complaint. Avocet appealed because it does not believe the dismissal should have any bearing on whether sanctions should be awarded given the history of the law firm.
On principle, Avocet has spent $720,000 defending the lawsuits, which they claim have no factual basis and are intended only to harass the company and force settlements. But principles don't get asbestos defendants very far in Madison County.
MADISON COUNTY JUMPING ON OPIOID LITIGATION BANDWAGON
Madison County State's Attorney Tom Gibbons has joined the growing list of other state and local prosecutors who have or are considering lawsuits against pharmaceutical companies over their production, marketing and distribution of federally regulated opioid-based pain-relievers. The entire state faces severe budgetary problems, and officials see this litigation as a means to solving some of those problems. Gibbons points to the "extraordinary expenses" the county has incurred in order to deal with opioid overdose and addiction, "money our taxpayers have had to shell out because we've had an epidemic dumped on us."
But rather than cooperatively bringing together healthcare professionals, drug companies, regulators, law enforcement officials and social service providers, like a joint task force of the National Association of Counties and the National League of Cities report is happening in many communities determined "to break the cycles of addiction, overdose, and death," Madison County seems as determined to pursue adversarial litigation as it is to hire politically influential personal injury lawyers on a contingency-fee basis to run that litigation.
While State's Attorney Gibbons has gone out of his way to assure the media he'll work publicly with the Madison County Board to consider all aspects of possible opioid litigation carefully, he's also made it clear that he can act independently of the board. And in a telling signal that he's already made up his mind to hire contingency- fee lawyers to run such a lawsuit, Gibbons responded rather petulantly to an October letter from the Illinois Civil Justice League which cited Manhattan Institute research showing the potential for conflicts of interest and corruption flowing from contingency-fee arrangements. (See more on opioid litigation in Closer Looks, p. 66.)
'HELLHOLES' REPUTATION HURTS CONSUMERS AND TAXPAYERS
On the off chance that anyone's inclined to believe that Madison County's hyper-litigiousness hurts no one other than the deep-pocket corporations o en targeted there, the Madison-St. Clair Record reported in July 2017 that two insurers which had previously provided coverage for the county declined to submit new bids this year, citing the unacceptable risk of litigation.
A county official said various insurers over the years have decline to write policies in Madison County "because of the litigation factor." And when fewer insurers are willing to offer policies, county residents and businesses – both as taxpayers and private consumers alike – pay bigger bills, as wealthy area trial lawyers laugh all the way to the bank.
COOK COUNTY
Cook County continues to host a disproportionate amount of the state's litigation and is known for large verdicts. Recent studies have shown a "litigation explosion" in the county, accounting for roughly two-thirds of Illinois' major civil litigation, even though a significantly smaller fraction of the state's population lives there.
Judges consistently display a pro-plaintiff bias and a disregard for truth and fairness. The Cook County court has been plagued by unqualified and unethical judges, yet somehow most continue to be reelected. In 2017, however, at least two Cook County judges were removed from the bench for misconduct.
In April Judge Jessica O'Brien was indicted on federal mortgage fraud charges. She had been elected in 2012 and presided over the small-claims docket. It is alleged that she lied to lenders in order to obtain more than $1.4 million in mortgages on two properties that she purchased and sold between 2004 and 2007. And a committee of Cook County judges removed her from the bench the day she pled not-guilty to the charges. Presumably the panel did not include her husband, another Cook County judge elected in 2016.
Also in April, Judge Richard Cooke was forced to step down when the very same committee of Cook County judges voted to refer his "non-compliance" with a judicial assignment to the state agency that investigates potential judicial misconduct. He had refused to work in traffic court and defied orders for months to do so. Though Cooke had run unopposed in a Northwest Side sub-circuit, he somehow managed to spend an "unprecedented $660,000" he had lent to his campaign. Because he had contributed nearly $70,000 to the campaigns of other judges, perhaps Judge Cooke thought he would draw a more desirable civil court assignment.
In any case, even for those unfamiliar with Cook County, such behavior by its judges on and off the bench should raise questions about the quality of its court. As a John Marshall Law School professor observed, "Judges have a code of professional conduct they are obligated to uphold, and one essential tenet of the code is do not engage in any conduct that compromises the prestige and integrity of the judicial office. They cannot engage in conduct to compromise impartiality or give the public the appearance they are biased."
Cook County has a history of electing compromised judges, and its voters need to take these elections more seriously. As Chicago Law Bulletin editor Marc Karlinsky puts it, "The whole system works [only] when judges are good." Cook County judges are not good, and that helps explain why the court is often cited among Judicial Hellholes.
COOK COUNTY JUSTICE, BOUGHT AND PAID FOR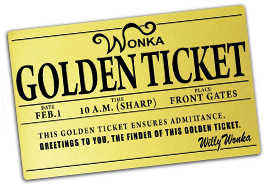 In addition to its reputation for corruptible judges, Cook County is notorious for the number of meritless lawsuits filed there each year as personal injury lawyers scramble for the next "golden ticket." These lawyers spend millions of dollars on advertising that encourages Illinoisans to sue over anything and everything, clogging the county courthouse with litigation that invariably delays justice for those with legitimate claims. These very same lawyers then contribute millions to Cook County judges' election campaigns, hoping to cultivate a plaintiff-friendly bench.
A 2016 study showed campaign contributions by trial lawyers to judges and other Illinois office seekers topped $35.25 million during the previous 15 years. In addition to the $6 million contributed through the Illinois Trial Lawyers Association's legislative political action committee, the top 25 plaintiffs' firms and their lawyers and family members collectively invested another $29 million. These campaign contributions have gone to legislators, constitutional officers, judges, state's attorneys, county board chairmen, circuit clerks, county party chairmen, mayors, union leaders and politically allied special interests.
LAWSUIT LOTTERY
In light of this influence, the most recent preposterous class actions targeting the deep pockets of Walgreens, 7-Eleven and McDonald's come as no surprise. Walgreens and 7-Eleven were targeted for erroneously applying the county's new soda tax to unsweetened beverages. It was a simple mistake that both stores promptly corrected, and plaintiffs lost mere pennies. But now defendants will spend dearly to fight these suits.
The allegations against McDonald's were slightly different. The company was sued for allegedly taxing the tax. The plaintiffs accuse the company of adding the new tax to orders before calculating other sales taxes. The lead plaintiff was overcharged by 2 cents and his lawyers are now seeking both compensatory and punitive damages equal to at least 1% of the annual revenue of all McDonald's stores in Cook County. Like Walgreens and 7-Eleven, McDonald's faces large legal costs that will eventually be passed on to consumers in the form of higher prices.
The county's soda tax, which has since been repealed incidentally, went into effect on August 2, 2017. As should be expected any time a new tax is added, it created some confusion for merchants and customers alike. But rather than allow a reasonable grace period for glitches to be fixed, trial lawyers struck quickly. In less than two months, three significant class actions were filed. And even if the plaintiffs ultimately prevail in these tedious claims and the defendants pay refunds and other damages, the average customer will at best receive pennies while, once again, the scheming lawyers who engineered the litigation hope to make millions.
SUBWAY'S 'FOOTLONG' PROBLEM SOLVED
One can only hope the soda-tax suits eventually end like the infamous Subway "Footlong" litigation ended. Readers of this report will remember a slew of class actions being filed a few years ago after someone posted a photo of a sandwich that appeared to measure marginally less than a full 12 inches in length. Two of these seven class actions were filed by Cook County residents in the federal Northern District of Illinois.
But sanity prevailed in August 2017 when the U.S. Court of Appeals for the Seventh Circuit finally put the bite on these cases, throwing out a proposed settlement approved by a Wisconsin federal court under which Subway agreed to be more careful and pay the plaintiffs' attorneys more than half-million dollars.
Under the settlement agreement, the nine Subway customers who brought the case walked away with $500, but the settlement was "utterly worthless" to the average Subway customer, according to the court. The court's opinion stated it was a "hollow" deal and that reasonable consumers should understand the "natural variability in the baking process," inevitably leaving some rolls shorter and longer than the advertised foot-long.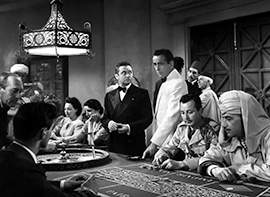 CLASS-ACTION LAWYERS BET ON 'BIPA'
Like the helpful roulette croupier at Rick's Café Americain, Illinois lawmakers in 2008 enacted the Biometric Information Privacy Act (BIPA) that is now helping class-action lawyers cash in at the Cook County Casino, er, Courthouse.
Unlike the sympathetically desperate Bulgarian newlyweds fleeing Nazi repression in "Casablanca" (Warner Bros., 1942), however, today's gamblers have more in common with the opportunistically self-serving Capt. Renault. They target private-sector defendants with often unfounded allegations of negligent, even reckless handling of employees' and customers' biometric information, such as iris scans, fingerprints and facial recognition data used increasingly to keep physical workplaces and sophisticated communications and cyber systems safe.
Providing a private right of action for those whose biometric information is improperly collected, used, sold, disseminated or stored – even when no actual injuries result – BIPA allows for liquidated damages of $1,000 per negligent violation and $5,000 per reckless violation, along with attorneys' fees and costs for prevailing plaintiffs.
Illinois plaintiffs have already sued Facebook, Shutterfly, Google, Snapchat and L.A. Tan in various federal and state courts. These lawsuits include the approval by the Cook County Circuit Court of a $1.5 million class action settlement against L.A. Tan in late-2016. More recently, the pace of high stakes BIPA class actions has quickened. In November 2017, two separate class actions with the same lead plaintiff were led by the same law firm on the same day against Aramark and Sweetgreen. Also on the same day, a former baggage handler was named as the lead plaintiff in a class action against United Airlines.
It is unlikely that any of these recently filed cases will ever make it to trial. And it is even more unlikely that, if any did, evidence of real harm to any class members would be adduced. Because, with a big assist from the Illinois lawmakers whose reelection campaigns they generously support, the class-action lawyers driving these suits are much more interested in pre-trial settlements. In the previously mentioned L.A. Tan settlement, for example, the plaintiffs' attorney got the lion's share while class members collected only $125.
In 2016 Illinois State Sen. Terry Link (D-Waukegan) summoned the courage to offer an amendment that would have tamped down BIPA claims somewhat by excluding some photo-related images from the law's scope. But lawsuit industry lobbyists must have gotten to him because his proposal was quickly withdrawn, and private employers can bet their sweet BIPA that they'll face many more such parasitic class actions in Cook County.