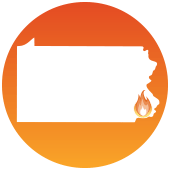 The Philadelphia Court of Common Pleas has long been a national center for product liability litigation. The court's Complex Litigation Center (CLC) hosts a mass torts program that attracts drug, medical device and asbestos cases from across the county. The CLC undertook reforms and, in recent years, seemed to become less welcoming to out-of-state plaintiffs. But a surge of new lawsuits and a string of multimillion dollar verdicts have sadly returned "The City of Unbrotherly Torts" to the list of Judicial Hellholes.
RISPERDAL LAWSUITS TRIPLE AFTER RECORD BREAKING VERDICT
The number of lawsuits targeting Risperdal now pending in the Philadelphia Court of Common Pleas tripled from the start of 2017 through November, from approximately 2,000 to 6,400. The claims against Johnson & Johnson unit Janssen allege it failed to adequately warn doctors that the antipsychotic drug, which is used to help people with conditions such as autism, can cause children to develop gynecomastia, a condition characterized by the abnormal growth of female breast tissue in young men. Bellwether trials began in January 2015.
Some Risperdal cases have resulted in summary judgment for Janssen. Over the past year, two judges, Judge Kenneth Powell and Judge Sean Kennedy threw out Risperdal lawsuits mid-trial, finding the plaintiffs had presented insufficient evidence linking the plaintiffs' conditions and the drug. Judge Arnold New also deserves recognition for finding back in 2014 and reaffirming in 2015 that punitive damages are not available in the Risperdal suits because applicable New Jersey law, where the company is incorporated and headquartered, does not impose such punishment when the safety and labeling of the product at issue are approved by the FDA.
But four of the Risperdal cases tried in Philadelphia have resulted in $75 million in damages against Janssen, including a $70 million verdict to a Tennessee plaintiff in July 2016. Plaintiffs' lawyers called that result a "game-changer," which has sparked a flood of new claims since prior verdicts had only ranged from $500,000 to $2.2 million. Unsurprisingly, Janssen is now settling some of these cases rather than risk catastrophic trial verdicts.
XARELTO LAWSUITS: 1,500 CASES AND COUNTING

Philadelphia's Court of Common Pleas also created a mass tort program for Xarelto in January 2015 and it has quickly grown to over 1,500 cases. Plaintiffs' lawyers have filed nearly 400 new Xarelto lawsuits in 2017 through November. These lawsuits allege that Johnson & Johnson and Bayer did not adequately warn of the risk that the blood thinner could result in bleeding complications. Before trials begin, the defendant companies asked the court in an April 2017 motion to require the plaintiffs to disclose whether third parties are financing the litigation, which may be illegal under Pennsylvania law.
Meanwhile, doctors have expressed concern that their patients may refuse to take or stop using anticoagulation drugs such as Xarelto as a result of fearmongering television commercials run by plaintiffs' lawyers seeking still more clients and hoping to influence future jurors. Never mind that the bleeding risk is miniscule relative to the much more significant risk of devastating (even fatal) strokes, which the drug works to reduce.
PELVIC MESH CASE STUDY: 4 OF 5 PLAINTIFFS FROM OUT-OF-STATE
The Philadelphia Court of Common Pleas has a smaller docket of cases targeting manufacturers of pelvic mesh devices, which are used to treat or control bladder incontinence, a common condition in women after childbirth and as they age. Plaintiffs allege that the devices deteriorate and can cause harm. Johnson & Johnson subsidiary Ethicon has lost five mesh-related cases in Philadelphia since December 2015, with cumulative damages exceeding $105 million.
In April 2017 J&J was hit with a $20 million verdict for an out-of-state plaintiff, including $17.5 million in punitive damages. That award was soon eclipsed by another Philadelphia case that resulted in an astounding $57.1 million award – $7 million in compensatory damages plus $50 million in punitive damages. That was a rare case brought in Philadelphia on behalf of a Pennsylvania resident.
Then, just when it seemed Ethicon had actually won its first Philly mesh case brought by an Ohio plaintiff this past summer, the trial judge intervened to overturn the verdict and order a new trial to award the plaintiff damages.
By the onset of fall 2017 there were about 130 cases on Philadelphia's mesh docket, a review of which reveals that roughly 4 of every 5 plaintiffs (101 of the 130) do not live in Pennsylvania. They come to Philadelphia from 26 states and from as far away as Anchorage, Alaska. More plaintiffs live in neighboring New Jersey, which in recent years has become less welcoming to mass torts, than Pennsylvania.
The Philadelphia docket includes quite a few plaintiffs from Texas, but none from nearby Connecticut, Maryland, or West Virginia, and few from Delaware or New York. The overall percentage of out-of-state mass tort claims in Philadelphia may be even higher. An analysis of 3,643 prescription drug lawsuits filed in the CLC from January through May 2017 found that 94% were filed for plaintiffs outside Pennsylvania—a 20% increase from 2016. Clearly, some plaintiffs' lawyers believe their clients will get better results in Philadelphia, while others remain in their home states.
Judge New issued a late-summer 2017 order in the Philly mesh litigation, indicating that he is considering dismissal of mesh cases brought by out-of-state plaintiffs in light of recent U.S. Supreme Court jurisdictional decisions limiting the ability of state courts to exercise jurisdiction over out-of-state defendants when a claim is not connected to the state (see related Closer Look, p. 64). Following those U.S. Supreme Court rulings, three out-of-state plaintiffs suing Boston Scientific in the Philadelphia Court of Common Pleas withdrew their mesh lawsuits with the intention of refiling them in Delaware, where Boston Scientific is incorporated.
But Shanin Specter, of Kline & Specter, which has brought most of the mesh lawsuits in Philadelphia, has indicated that he has no intention of voluntarily withdrawing any of the cases his firm is pursuing on behalf of out-of-state plaintiffs. Mesh defendants, meanwhile, have urged the Philadelphia court to dismiss the out-of-state claims, observing that, "Plaintiffs' sole connection to the commonwealth is their lawyers' choice to file suit in this court."
ASBESTOS LITIGATION: DOWN ELSEWHERE, UP IN PHILADELPHIA
Philadelphia is also a popular place for plaintiffs' lawyers to file asbestos claims, placing fifth in the nation for such filings in 2016. Only Madison County (Ill.), Baltimore, New York City and St. Louis hosted more new asbestos claims overall, but Philly placed a strong third in new mesothelioma claims.
While asbestos lawsuit filings in most of the top-10 jurisdictions for asbestos claims stayed the same or decreased between 2014 and 2016, Philadelphia's filings experienced an "uptick" in both total asbestos lawsuits (230 to 245) and mesothelioma claims (89 to 96) during this period. It appears that lawyers are filing more asbestos claims on behalf of plaintiffs from other states in Philadelphia but, unlike pharmaceutical and medical device litigation, more than half of the asbestos plaintiffs there are Pennsylvania residents.
The Court of Common Pleas docket shows more than 200 new asbestos lawsuits filed in the first 11 months of 2017, putting it on pace this year to again place fairly high among those jurisdictions attracting the most. Meanwhile, there are more than 550 asbestos cases pending in Philly overall.
Companies are fighting back against fraud in asbestos litigation. In May 2017 John Crane Inc. (JCI) filed a RICO claim against the Shein Law firm and attorney Benjamin P. Shein in the U.S. District Court for the Eastern District of Pennsylvania. Shein Law markets itself as the "Philadelphia asbestos lawyers." The lawsuit alleges that the lawyers "devised and implemented a scheme to defraud [asbestos defendants], and to obstruct justice" by "fabricating false asbestos 'exposure histories' for their clients … and systematically conceal[ing] evidence of their clients' exposure to other sources of asbestos."
The lawsuit alleges that the lawyers explicitly denied their clients were exposed to other sources of asbestos during litigation but, when the lawsuits ended, then filed claims for additional compensation from asbestos bankruptcy trusts, telling different stories. The Pennsylvania RICO suit is on hold as the parties await a ruling by the U.S. Court of Appeals for the Seventh Circuit as to whether an identical action JCI filed previously in an Illinois federal court was improperly dismissed and can proceed there.
Meanwhile, some judges are trying to hold the line. In one recent case a plaintiff attempted to blame talcum powder for her development of mesothelioma. But in September 2017 Court of Common Pleas Judge Idee C. Fox excluded the testimony of two expert witnesses who intended to support the claim. She characterized the approach of one of the experts claiming to have detected asbestos in Colgate-Palmolive's product as a "mishmash of scientifically acceptable methodologies" and the other expert's method as "inherently unscientific."
FEWER MEDICAL LIABILITY LAWSUITS, BUT THAT COULD CHANGE
Due to legislative reforms that reduced the ability of plaintiffs' lawyers to pick-and-choose a friendly court in which to file medical malpractice claims, Philadelphia no longer has the huge medical liability docket that it once had. From 2000 through 2002 plaintiffs' lawyers annually filed an average of 1,204 medical malpractice lawsuits in Philadelphia County. After venue reform, that number immediately dropped to 577 in 2003 and the number of such lawsuits concentrated in Philadelphia has steadily declined to 378 in 2016—a nearly 69% drop. Though Philly continues to host by far the greatest number of medical liability cases in the state, such lawsuits have been more fairly distributed among the counties where the patient received medical care.
But a recent Pennsylvania appellate court decision may spark a reversal of the downward trend in medical liability cases in Philadelphia. Under the state's venue law, medical professional liability actions can only be brought in the county in which a patient is treated. Nevertheless, in Wentzel v. Cammarano, the mother of a newborn who received neonatal intensive care at Reading Hospital in Berks County brought a lawsuit alleging malpractice in Philadelphia County. During treatment, the Berks County doctors had sought advice from a cardiologist in Philadelphia's St. Christopher's Hospital.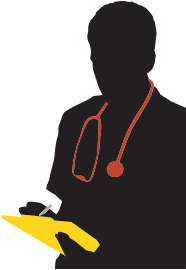 The lawsuit did not dispute that the Philadelphia doctor had made an appropriate diagnosis and devised a suitable treatment plan. Instead the suit claimed the diagnosis and treatment plan were not provided quickly enough. The trial court, following the venue statute, appropriately transferred the case to Berks County, but an appellate court reversed. It found that the allegations concerning the Philadelphia doctor involved "treatment" sufficient to keep the case there. The Pennsylvania Medical Society cautions that this decision may invite the forum-shopping of medical claims in the state, allowing plaintiffs to file suits where advising physicians were located rather than where treatment was actually rendered.
Plaintiffs' lawyers are drawn to file medical claims in Philly because they know there is a good chance of a large award. In 2016, 16 such cases went to trial – more than in any other Pennsylvania county. Five resulted in plaintiffs' verdicts, the largest of which was $10.1 million against a Philadelphia hospital in a case alleging doctors' diagnosis of infant meningitis didn't come quickly enough. Three-quarters of the award, $7.5 million, was for pain and suffering. The Philadelphia award was the largest medical liability verdict in the state that year.
Unlike many other states, Pennsylvania does not place any limit on noneconomic damages in medical malpractice claims, which not only constrains court judgments, it facilitates reasonable settlements. This may have contributed to why WalletHub's 2017 ranking of the Best & Worst States for Doctors placed Pennsylvania's medical environment 44th in the country. The state's medical malpractice payouts per capita are exceeded by only two other states, New Jersey and New York.
FIERCE COMPETITION FOR LAWSUITS IN PHILLY
A few years back this report documented how one Philadelphia personal injury law firm had sued a rival Philly firm for allegedly buying up all the ad space on city buses. Now two other firms are at it. This time Philadelphia lawyer Jeff Rosenbaum has sued Morgan & Morgan, an aggressive Orlando-based firm that is heavily advertising on billboards and television on Rosenbaum's turf.
According to the complaint, Morgan & Morgan has spent more money on personal injury lawsuit ads in
the Philadelphia market than any other personal injury firm, even though it has just a single lawyer licensed in Pennsylvania who has practiced for just one year. Rosenbaum claims his carpet-bagging competitors' advertising campaign misleads consumers by suggesting "they actively litigate claims in Pennsylvania when in fact their representation of personal injury claims is nonexistent or minimal." Rather, the Florida firm refers the lawsuits it generates from its advertising to other attorneys and firms, even as some of its ads say, "not a referral service."
Rosenbaum even aired a TV commercial directly attacking Morgan & Morgan. "Until recently, I've never
even heard of Morgan & Morgan," he says, pointing out that John Morgan is a Florida lawyer. "Don't be fooled," Rosenbaum says, as he touts his local roots and encourages viewers to hire a "real Pennsylvania lawyer." In November Rosenbaum urged a federal court to immediately pull the plug on the Morgan & Morgan ads, requesting an injunction. A court hearing on the motion is scheduled for January 4.
John Morgan's response: "It is utter nonsense. This guy doesn't like competition. Sorry, it's the American way. We look forward to delving into his financials and deposing his staff and clients."
Actually, Mr. Morgan, heavy lawsuit advertising and lawyers suing lawyers over a piece of the action is the Philadelphia way, and you should fit right in.
PLAINTIFFS' LAWYERS ON OFFENSE IN THE LEGISLATURE
Pennsylvania has not enacted any significant civil justice reforms since 2011 when the legislature passed the Fair Share Act, ensuring that parties in a lawsuit pay only the percentage of a verdict for which they are actually held liable. This year the Pennsylvania Coalition for Civil Justice Reform was formed with an ambitious agenda for improving the state's legal climate. Legislators have introduced several civil justice reforms, but they have stalled.
Meanwhile, plaintiffs' lawyers are attempting to expand liability. They have introduced bills to increase the minimum recovery in private actions brought under the Unfair Trade Practices and Consumer Protection Act from $100 to $500, which would make the state even more attractive for consumer class actions. The trial lawyers also want to chip away at the Fair Share Act and create a state False Claims Act that would be a bonanza for them.