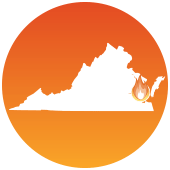 Joining Baltimore as another hotbed of asbestos litigation along the Mid-Atlantic coast, Newport News, Virginia, as past editions of this report have documented, is known for its evidentiary double standards, unsound legal rulings and lack of transparency. This is why asbestos plaintiffs have historically enjoyed a higher winning percentage in Newport News than in any other place in the country.
In fairness, the last asbestos case to go to trial in Newport News was Parker v. John Crane, Inc. in early 2016, as noted in last year's report. And because there have been no trials since, it's hard to know whether the problems and inequities that have manifested themselves in the past will persist.
But worth noting is one potential bright spot in the form of a new slate of judges
that have taken the bench in Newport News Circuit Court. This past December in Ferrell v. 3M Co., tried under maritime law as many asbestos cases in the jurisdiction are, Judge Gary Mills ruled that application of Virginia law's "single disease" rule was consistent with maritime principles. In Ferrell the claimant had been previously diagnosed with asbestosis and pursued a lawsuit. Approximately 15 years later the claimant filed a second suit a er being diagnosed with mesothelioma.
The defendants in the second lawsuit led a motion for dismissal of the case, arguing under the "single disease" rule that the ling of the first lawsuit for asbestosis triggered the statute of limitations and started the clock on all future claims. After reviewing the various arguments, Judge Mills agreed and dismissed the suit as time-barred under the statute of limitations. Is Ferrell a harbinger of more evenhanded treatment of asbestos defendants in Newport News?
If a bright new day fails to dawn broadly in Newport News, asbestos defendants may at least, finally, be able to avail themselves of a federal forum in so-called "failure to warn" cases. While the federal courts outlet has long been available in other jurisdictions, asbestos defendants in Virginia for nearly 30 years were unable to escape state courts. The rule that had developed over this time held that a "government contractor defense" did not apply in failure-to-warn cases.
But in three cases over the past year, the federal Fourth Circuit Court of Appeals set those Virginia rulings aside. In Ripley v. Foster Wheeler, Brinkman v. General Dynamics Corp. and Sawyer v. Foster Wheeler the Fourth Circuit encouragingly made clear that defendants confronted with claims for failure to warn of asbestos hazards have the right to defend those suits in federal court when they were under contract to the federal government. Although plaintiffs will vigorously resist any effort to take these cases out of Newport News, it is fully expected that companies sued in the litigation will turn to these decisions first should they seek removal.
Nonetheless, Newport News remains a jurisdiction to watch. Newfound fairness may be trending there at the moment, but it's far too soon for asbestos defendants to relax.