South Carolina asbestos litigation has developed a reputation for pro-plaintiff rulings and unfair treatment of defendants. A concerning pattern of discovery abuse, unwarranted sanctions, low evidentiary requirements, and multi-million-dollar verdicts elevated the jurisdiction to this year's Watch List.
On March 3, 2017, the Supreme Court appointed retired South Carolina Supreme Court Chief Justice Jean Toal to preside over South Carolina's asbestos docket. Since Justice Toal's appointment, businesses named as defendants in asbestos litigation have had faced challenges in court.
According to individuals familiar with the litigation, now, in South Carolina's asbestos docket, nearly all pre-trial motions are decided in plaintiffs' favor. Under South Carolina law, even a "scintilla" of evidence that a defendant's product was present in the plaintiff 's workplace is sufficient to survive a motion for summary judgment.
Defendants also face abuse in the discovery process, as plaintiffs' lawyers demand that they produce excessive documents that are irrelevant to the claim at issue. When disputes arise, the court discounts or disregards defendants' arguments, which may lead to severe and improper sanctions that often sway the litigation heavily in the plaintiff 's favor. Any failure to produce documents, even for legitimate reasons, may lead to sanctions. Judge Toal has stated that she has "no hesitation about having sanctions hearings on people that don't produce documents when they're supposed to."
In addition, the court has allowed abuse with respect to disputes over a defendant's designation of a corporate witness for a deposition (known as a 30(b)(6) deposition). Plaintiffs' lawyers have demanded that corporate witnesses sit for depositions on an overbroad array of topics. The court, however, has refused to intervene, characterizing overbroad corporate witness notices as "rare as hen's teeth."
As a result of these types of rulings, plaintiffs' counsel are filing more motions for sanctions in South Carolina asbestos cases. Plaintiffs' lawyers strategically demand that defendants produce excessive documents and witnesses for depositions on matters beyond the scope of the litigation. Then, upon a defendant's inability to respond, they immediately seek sanctions. The court has even made habit of granting sanctions against defendants on the eve of trial based on discovery violations asserted by plaintiffs, sometimes without first asking the court to order a defendant to comply with the discovery request, as traditionally required. These sanctions typically result in the court instructing the jury that it should consider the plaintiff 's key allegations as established fact.
For example, in one case, defense counsel indicated that key documents were destroyed in a warehouse fire. Based on mere allegations by plaintiffs' counsel that the defendants intentionally destroyed the documents, the court instructed the jury that it must assume that the plaintiff was, in fact, exposed to asbestos insulation supplied and installed by the defendant. Astoundingly, even after the jury received this instruction, it ultimately returned a defense verdict. One source deemed this verdict one of the "Top 10 Most Impressive Defense Verdict[s] of 2018," further highlighting the difficulty of the defense counsel's feat.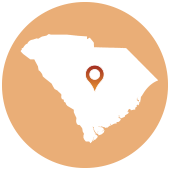 In another 2019 sanctions order, the court said that despite plaintiffs being unable to "specifically identify a date" when a duty began for defendants to preserve records, the company should have assumed that litigation was to reasonably follow based on testing it was doing. The plaintiff did not identify what specific evidence had been destroyed, but the court said "there is reason to believe that the destroyed evidence would have aided Plaintiffs' case."
In addition to allowing abusive discovery practices and imposing unwarranted sanctions, the court has issued plaintiff-friendly post-verdict rulings. The court also has added several hundred thousand dollars to verdicts that were less than $1 million. For example, in one mesothelioma case, a jury awarded $700,000, but the court increased the award to $1.1 million. In another case, a jury awarded a mechanical inspector who developed mesothelioma $200,000 and his wife $100,000 for loss of consortium, but the court raised these amounts to $1.58 million and $290,000, respectively.
On March 28, 2019, Chief Justice Donald Beatty issued a surprise order removing Justice Toal from her position as the sole arbiter of the asbestos docket in South Carolina. In so doing, Chief Justice Beatty provided an impetus for the state's asbestos docket to return to its normal operation. Unfortunately, just two months later, Chief Justice Beatty reversed course. He issued a May 28 order re-appointing Justice Toal as the Chief Judge overseeing all of the state's asbestos litigation and designating two other judges to preside over the cases.
Unless the state of South Carolina addresses these issues and returns the handling of asbestos cases to the individual counties in ordinary course, plaintiffs will likely continue to exploit these troubling and inequitable practices.