Since 2013 the Judicial Hellholes report has faithfully if discouragingly reported on the brazenly plaintiff-favoring ways of New York City's Asbestos Litigation court known as NYCAL.
Last year's report reminded readers that NYCAL trial judges who aspire "to appellate court appointments dare not displease certain members of the plaintiffs' bar … who exercise significant influence over judicial appointments through their involvement in judicial screening and departmental disciplinary committees. In fact, New York Gov. Andrew Cuomo himself has sheepishly conceded that '[t]he trial lawyers are the single most powerful political force'" in the state.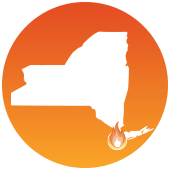 And the governor ought to know. Presumably feeling some of that political force, he actually appointed to chair New York's Commission on Judicial Conduct one of NYCAL's most notorious plaintiffs' lawyers, Joseph Belluck, whose firm Belluck & Fox is a once and potentially future defendant in asbestos fraud litigation brought under the federal Racketeer Influenced and Corrupt Practices statute known as RICO. The governor also appointed former NYCAL Justice Paul Feinman to New York's highest court.
But rather than provide another comprehensive analysis of all the unseemly self-dealing that has long sullied NYCAL's reputation and otherwise results in extraordinarily good outcomes for asbestos plaintiffs and their lawyers relative to outcomes in other jurisdictions nationwide, this year's report – due to space limitations – will focus largely on a much anticipated and ultimately disappointing new Case Management Order (CMO) issued in June 2017 by then outgoing administrative judge, Justice Peter Moulton.
For those seeking a refresher on the historical context of NYCAL, they may consult both the Judicial Hellholes archives or a thorough report published earlier this year by the American Tort Reform Association's allies at the U.S. Chamber Institute for Legal Reform (ILR).