In a year when many states saw a significant decrease in litigation, California plaintiffs' lawyers continued to target businesses, while the legislature and judiciary pursued innovative new ways to expand liability. Businesses, small and large, are struggling to stay afloat, yet California's leadership failed to ease unjust liability burdens and further stacked the deck against their survival.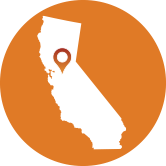 In fact, almost 60 percent of Californians believe that lawmakers are not doing enough to combat lawsuit abuse and over 90 percent believe that now is not the time to sue. Excessive tort costs in California lead to an annual estimated $15.1 billion lost in direct costs and 242,761 jobs according to The Perryman Group.This amounts to each Californian paying a $594.74 "tort tax."
California's "fall" in the Judicial Hellholes ranking is not indicative of an improvement in the state's civil justice system, but rather results from the rapid deterioration occurring in Pennsylvania and New York City.