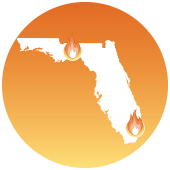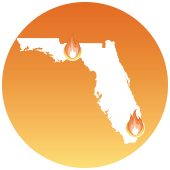 No state high court in recent years has been more brazenly inclined to disregard the will of the legislative and executive branches of government, and thus disregard the will of the voters who elect those lawmakers, than has the Florida Supreme Court. A relentlessly liability-expanding majority of the high court's justices show no compunction whatsoever when it comes to rewriting duly enacted statutes to suit their own political and ideological preferences. This clouding of the constitutionally prescribed separation of powers further darkened Sunshine State's skies in 2016, as the court invalidated two laws intended to control surging workers' compensation costs. It also subjected to new civil liability employers, state agencies and even those who call police for help. And it is in South Florida, in particular, where aggressive personal injury lawyers wait like hungry gators to seize upon the litigation opportunities the high court so predictably provides.
THE LATEST EXPANSIONS OF LIABILITY BY THE FLORIDA SUPREME COURT
As detailed in this report last year, the Florida Supreme Court preserved a plaintiff-friendly test for product liability claims that most other courts have abandoned, imposed liability on a landlord for an unsolved double murder, and allowed plaintiffs in personal injury cases to recover damages for future medical costs that would be picked up by taxpayers through Medicare. Its decisions are just as bad or worse in 2016.
Workers' Compensation Havoc. Two recent Florida Supreme Court decisions are causing workers' compensation insurance rates to skyrocket in Florida, with small businesses and other employers facing a nearly 20% rate hike. Some experts predict that rates could ultimately soar as much as 35%.
Plaintiffs' lawyers who file low-dollar workers' compensation claims can now receive lucrative fees, thanks to the high court's April 2016 ruling in Castellanos v. Next Door Co. There the court threw out a sliding scale for attorney's fees that the Florida Legislature established in 2009 in pursuit of consistency. The court found that the fee schedule unconstitutionally denied an attorney a "reasonable" fee when the lawyer sought $36,818 in fees for spending 170 hours of time to chase $828 in benefits. As Justice Charles Canady noted in his dissent, the lawyer's fee was nearly 45 times the amount of the client's recovery. While the court could have limited its ruling to the particular case before the court, it issued a far-reaching decision that nullified the fee schedule. Legal observers predict the decision will result in higher fee awards and an increase in workers' compensation claims.
Later in June, the high court doubled down in Westphal v. City of St. Petersburg, invalidating a state law that reasonably limited "temporary" disability benefits to two years and instead revived a prior law allowing such workers' compensation payments to continue for up to five years. The two-year period is designed to compensate workers while they heal and return to work or become eligible for permanent benefits. In the case before the court there was a coverage gap – the time to recover temporary benefits for an injured firefighter had expired, but a workers' compensation judge found the plaintiff did not yet qualify for permanent benefits because his condition might improve.
The court could have found that the law, as written, did not permit benefits, which likely would have prompted legislative action. Alternatively, the majority could have found, as the dissenters believed and an intermediate appellate court ruled, that there actually was no coverage gap because the firefighter qualified for permanent benefits. But again the majority instead chose to rewrite the law.
Is any wonder that workers' compensation costs are projected to rise dramatically when a temporary injury can result in five years of payments and attorneys can receive huge fees in small disputes? And in such an environment, can anyone be surprised that a plaintiffs' lawyer, presumably with his eye on a new yacht or vacation home, had the nerve to file a lawsuit seeking to prevent the State Office of Insurance Regulation from conducting a public hearing into these rising costs?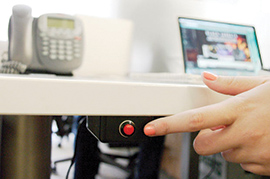 Call 911!… Then Pay $3.3 Million. Incredibly, Florida's Supreme Court ruled in June 2016 that a bank faces liability after a teller, mistakenly believing that a customer fit the description of a suspected robber depicted in an e-mail disseminated that morning, triggered a silent alarm.
Although the teller made an honest error, the court found that Bank of America could be held responsible for injuries resulting from the police response. A Miami-Dade County trial court awarded the plaintiff $2.6 million in compensatory damages, primarily for pain and suffering, plus an additional $700,000 in punitive damages. A mid-level appellate court rationally threw out the preposterous award, applying the longstanding rule that a person who contacts law enforcement in good faith to report criminal activity cannot be liable for negligence.
But the usual 5-2 majority on the high court reversed that appellate decision and sent the case back for a new trial. The court ruled in Valladares v. Bank of America that a person or business is subject for liability when making an erroneous police report not only if done maliciously, as is the traditional approach, but also if the report is made recklessly. Apparently, "if you see something, say something" has been replaced in Florida with "think twice, and maybe three times, before calling police for help."
More Liability for the State. Private-sector businesses, such as banks, aren't the only ones affected by the Florida Supreme Court's liability-expanding rulings. The state and its taxpayers also are on the hook. In Board of Trustees, Jacksonville Police & Fire Pension Fund v. Lee, the high court ruled that when a state agency incorrectly denies a person's request for access to public records, his or her attorney is entitled to recover attorney's fees even when the agency acted in good faith. In this case, the board of trustees managing Jacksonville police and fire pension funds incorrectly told a person who requested access to documents that he would have to pay for the time of an employee to monitor him as he read through public records in the office.
As a result, the board may have to pay $75,000 to the requestor's lawyer, in addition to its own legal expenses. As the dissenting justices observed, the court's 5-2 majority rewrote the statute, which requires an agency's custodian of records to respond to request for public records "in good faith" and allows an award of attorney's fees only when the agency "unlawfully refused" a request. Legal observers note that the court's ruling leaves no room for error, imposing a form of strict liability in a "costly precedent" for state agencies.
Fee Challenges Made More Onerous. What happens if a defendant complains that a plaintiff's attorney fee request is excessive? In March 2016 Florida's high court answered that question in the context of allegations that an insurer improperly failed to pay such a request in full. Its 4-3 decision in Paton v. Geico General Insurance Co. ruled that if a defendant contests the attorney's fee sought, the insurer must produce its own attorneys' time records, invoices, and retainer agreement as evidence.
The insurer argued that its attorneys' work on the case was both privileged and irrelevant to the disputed fee. Observers note that the decision "marks a dramatic change in the discoverability of billing records." Florida courts had rarely required an opponent to disclose such information. Now, plaintiffs' attorneys will have more leverage when seeking fees, as they can require defendants to gather and release sensitive information regarding legal representation.
Arbitration Agreements Unenforceable. Nursing home residents can no longer be bound to arbitration by an agreement entered into by a family member on their behalf, ruled the Florida Supreme Court said in September 2016. In a case out of Miami-Dade County, the high court found that such an agreement could not prevent a resident's son from bringing a lawsuit on behalf of his father who'd contracted an eye infection, even though it was the same son who signed, and fully understood, the contract he entered! By sending timely and efficient arbitration off to die, the court's ruling in Mendez v. Hampton Nursing Center, LLC will invariably lead to more costly lawsuits and still higher prices for nursing home care in South Florida and elsewhere throughout this steadily aging state.
More Fuel for Tobacco Lawsuits. Florida's storied tobacco litigation shows no signs of burning down after 2016's back-to-back Florida Supreme Court rulings expanding liability. Since the state high court lowered evidentiary requirements in tobacco lawsuits a decade ago in Engle v. Liggett, state courts have been working their way through thousands of trials. In March 2016, the Florida Supreme Court made it easier to recover punitive damage awards. Then it lowered the bar for individuals to be included in the class that is entitled to special advantages when suing tobacco companies.
WILL JUNK SCIENCE AND UNLIMITED MED MAL AWARDS RETURN?
Those who are concerned about Florida's litigation environment are closely watching how the Florida Supreme Court addresses two matters in the year ahead.
A Return to Junk Science? Since enactment of overdue reform legislation three years ago, Florida trial courts have applied the same Daubert standard for expert testimony that's applied by federal courts and most other states' courts. They have done so routinely and without any of the sky-will-fall consequences predicted by the plaintiffs' bar, which naturally would prefer a return to the previous, more lax standard.
Florida's appellate courts are also applying the new standard, finding that trial court judges abuse their discretion when they do not "affirmatively prevent imprecise, untested scientific opinion from being admitted." Nevertheless, in February 2016, the Florida Bar, after flip-flopping and apparent committee-stacking, recommended that the Florida Supreme Court effectively overrule lawmakers yet again and abandon the new approach that deputizes judges as gatekeepers, ensuring proposed expert testimony is based on reliable science.
As a Florida practitioner commented, "[i]t would seem impractical, inefficient and nonsensical" and a "preposterous result" to discard three years of litigation and precedent to return to an archaic standard for admission of expert testimony. There is nevertheless a significant chance that the Florida Supreme Court will do just that given its penchant for nullifying the legislature's attempts to improve Florida's litigation environment and the its prior rejection of Daubert. But since the high court has typically adopted legislative changes to the rules of evidence, there is hope that it will put aside its policy predispositions and keep the new standard in place.
Will Limit on Noneconomic Damages Survive? Speaking of policy predispositions, the Florida Supreme Court's also considering a case that will determine if its prior ruling, which invalidated the state's statutory limit on pain and suffering awards in medical malpractices cases, applies only in wrongful death cases with multiple claimants or if the entire law should be thrown out.
The legislature limited noneconomic damage awards in 2003 as part of a package intended to alleviate a medical malpractice insurance crisis in the state. As the Judicial Hellholes report has explored in depth, in Estate of McCall v. United States (2014), the high court found the law unconstitutional as applied in that case because it disagreed with the legislature's finding that there was a crisis when the law was enacted. Even if some members of the court were willing to concede that a crisis once existed, they astonishingly argued, as far as they were concerned, the crisis had passed the law was no longer needed.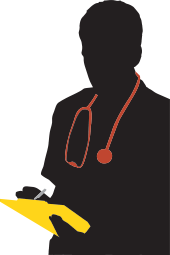 As this report predicted two years ago, "[w]hile, technically, the court's decision only invalidated the law when applied in wrongful death cases involving multiple claimants, Florida courts will likely cite its reasoning to find the law inapplicable in any medical negligence case." To the cheers of personal injury lawyers in July 2015, that was the result in North Broward Hospital District v. Kalitan as the Fourth District Court of Appeals found the cap broadly unconstitutional. With this report poised for publication, Florida's high court is considering the case, having heard oral arguments in June 2016. Since then, a second appellate court reached an outcome identical to the Fourth District's ruling.
If the high court allows wholly subjective awards for pain and suffering to float unconstrained in all medical malpractice cases, Florida could see a resurgence of the problems that plagued its healthcare system more than a decade ago. (In a separate case, the Florida Supreme Court is considering whether the legislature may constitutionally limit the amount of fees a law firm may take from a client's recovery in a medical malpractice case.)
SOUTH FLORIDA REMAINS A HOTBED FOR LAWSUIT ABUSE
It's been no secret for some time that the Sunshine State, particularly South Florida, is a leading hotspot for lawsuit abuse.
Florida lawyers bluntly label the Florida Deceptive and Unfair Trade Practices Act "a pro-plaintiff protection act." Observers point to South Florida's sophisticated plaintiffs' lawyers who specialize in class action litigation. These lawyers know that if their cases avoid early dismissal and win class certification by a trial judge, defendant companies will feel great pressure to settle. With apparently little shame or sense of irony, the plaintiffs' lawyers seek a chance to get rich beyond their wildest dreams at consumers' expense insofar as litigation costs are always passed on in the form of higher prices for goods and services. Yet Miami-area judges in particular seem unwilling to disabuse these lawyers of their misperception about the purpose of consumer protection law.
Like other consumers, Florida drivers also pay higher auto insurance rates as a result of lawsuits in which personal injury lawyers claim that the insurer whose policyholder caused the accident later acted in bad faith to delay or avoid paying a claim. These so-called "third-party bad faith lawsuits" are filed even when insurers promptly offer to pay a policy's limit. In ginning up such claims, plaintiffs' lawyers often engage in "gotcha" tactics, such as ducking claims adjusters' phone calls or coaching their clients to avoid meetings until the bad-faith deadline has passed without a settlement of the claim. Many states do not authorize third-party bad faith lawsuits against insurers, but the Florida Supreme Court has allowed such claims and permitted lawyers to manipulate the system.
As detailed in last year's Judicial Hellholes report, some personal injury attorneys in Florida maintain close relationships with unscrupulous medical clinics to which they refer clients for phony diagnoses, unnecessary procedures and, ultimately, grossly inflated bills that can fatten a lawsuit's payoff. In 2015, a trial court ruled, and a mid-level appellate court encouragingly affirmed, that defendants in slip-and-fall and other lawsuits can require plaintiffs' attorneys to disclose referral relationships. The Florida Supreme Court is now considering that case, Worley v. Central Florida Young Men's Christian Association. And though the case is from Central Florida, an affirmation by the high court in Worley could constructively discourage abuses in South Florida and throughout the state.
Another rising area of abuse in Florida involves "assignment of benefits claims," in which plaintiffs' lawyers partner with service providers, such as auto glass shops, roofers or water damage remediation firms to bring excessive or fraudulent claims against insurers. In these schemes, a service provider asks an insurance policyholder to assign his or her insurance benefits to the provider as a condition for making repairs at "no cost." A plaintiffs' law firm, which has an arrangement with the provider, then demands that the insurer pay inflated or unnecessary charges, typically within a short time frame. The insurer either pays the claim or it gets sued.
Lawsuits alleging that homes experienced water damage are an assignment-of-benefits-abuse favorite of South Florida plaintiffs' lawyers. Water damage claims have jumped 46% since 2010, a in period of relatively calm weather. Thankfully Florida has suffered no major storms or hurricanes these past six years, but water damage claims are raging in South Florida and threaten to swamp the rest of the state.
NO PROGRESS IN 2016, PUSH FOR REFORM WILL CONTINUE NEXT YEAR
In some past years, even in the face of heavy resistance from the plaintiffs' bar, Florida lawmakers have admirably responded to lawsuit abuse and courts' willingness to expand liability with statutory reforms. Not so in 2016. But the Florida Civil Justice Reform Institute says it will continue to push needed reforms in 2017, focusing on assignment of benefits abuse, ensuring that damages for medical costs reflect actual expenses, and addressing excessive bad-faith liability. Personal injury lawyers reportedly invested $6.2 million on political contributions to elect pro-liability lawmakers in the 2014-16 election cycle, however. So an uphill battle may remain for the state's tort reformers.