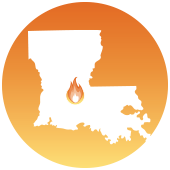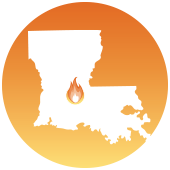 Over decades Louisiana has developed a Judicial Hellholes reputation for plaintiff-friendly venue shopping, permissive judges, double-dipping asbestos lawsuits and trust claims, the highest jury-trial threshold in the nation, easily abused consumer protection laws and excessive jury verdicts.
But with the long-running scandal of plaintiffs' bar corruption and greed that was the BP oil spill litigation largely behind it, and with a lifelong trial lawyer-turned governor failing in 2016 to advance in the legislature any of his liability-expanding agenda, many observers of Louisiana's storied litigation environment thought that perhaps this year's Judicial Hellholes report might recognize the relative calm by moving the state to its less severe Watch List. Then Governor John Bel Edwards announced his administration's intentions to muscle in on various parish lawsuits and pursue multibillion-dollar litigation over coastal erosion against the state's (and the nation's) critical oil and gas industry.
The governor has unilaterally and, according to some critics, unlawfully sought to hire some of the state's wealthiest plaintiffs' lawyers to run the energy industry-targeting litigation. That these same private-sector lawyers also contributed generously to the governor's campaign smells of the same pay-to-play cronyism that brought down the state's previous attorney general. In any case, environmental experts say the Army Corps of Engineers' decades-old levee system, not oil and gas production, has been most to blame for the Pelican State's steady loss of wetlands. But no one ever got rich suing the Army Corps of Engineers.
'BUDDY SYSTEM 2'
"Shameless pay-to-play politics seems to be a recurring, bipartisan tradition in Louisiana," observed ATRA president Tiger Joyce in October 2016, noting that Governor Edwards, a Democrat, in hiring his wealthy campaign donors to run potentially lucrative litigation for the state, is behaving just as former state attorney general James "Buddy" Caldwell, a Republican, had in operating his notorious "buddy system" — at least until he lost his reelection bid in 2015.
Edwards seems to be ignoring the message Louisiana voters sent to Caldwell, however, picking up right where the former AG left off. In fact, the governor and his trial lawyer pals have raised the stakes exponentially with their multibillion-dollar play against one of his state's most important employers and sources of tax revenue.
The governor may believe that squeezing billions from energy producers with the mother of all legacy lawsuits will somehow solve Louisiana's chronic budget problems and secure generous campaign support from trial lawyers for the rest of his political career. But his high-rolling bet may come up snake-eyes if energy companies and other industries decide that expanding in or relocating to Louisiana isn't worth the risk.  Job creation and economic growth could suffer, budget problems could worsen, and Louisiana's voters could quickly come to regret recent election results.
In addition to the economic problems the governor's trial lawyer-led litigation may cause for the state, the coastal-erosion claims themselves may face significant legal hurdles, especially in light of the Army Corps of Engineers' history of managing the lower Mississippi River. That levee-dependent management, many experts say, has been the principal factor in Louisiana's steady loss of wetlands. In fact, a September 2016 letter to the governor from U.S. Rep. Garret Graves (6th Dist.-LA) criticized the litigation as a political "tool to enrich friends and supporters." The congressman urged Edwards instead to use his "oft-cited close relationship with President Obama to hold the Corps of Engineers accountable for trashing" Louisiana's coast.
But Edwards doesn't seem inclined to heed the counsel of Congressman Graves, Louisiana's reform-minded Attorney General Jeff Landry or others advising against litigation run by his political patrons. He instead appears determined to star in "Buddy System 2" and thus guarantee Louisiana a leading role in Judicial Hellholes reports for the foreseeable future.
TRIAL LAWYERS PLAY IN JUDICIAL RACES, TOO
In addition to helping one of their own win the governor's mansion in 2015, trial lawyers opened their checkbooks in 2016 to influence a state supreme court race. Spending more than $2 million, trial lawyers contributed both directly to their candidate's campaign and to supportive political action committees. Aided by that support, Judge Jimmy Genovese surged late in the campaign and defeated a business-friendly moderate for the high court vacancy.
Not surprisingly, much of the campaign cash that lifted Judge Genovese to the Louisiana Supreme court came from the very same lawyers and law firms that had generously supported Governor Edwards' election a year earlier. Not that they don't have every right to support the candidates of their choice. But in light of the giant-sized litigation against oil and gas producers that the governor's political patrons are running — litigation that will likely end up before the high court – many are raising fair questions about Judge Genovese's potential conflict of interest.
Louisiana Lawsuit Abuse Watch executive director Melissa Landry, told the Louisiana Record in late-November 2016, "These suits are potentially worth billions of dollars and will almost certainly end up before the Louisiana Supreme Court. What do you think the lawyers who spent millions to help Genovese get elected will expect in return? Would you have a lot of confidence in the outcome of a football game if one team was paying the officials?"
But veteran Louisiana political observer Jim Harris, of the Coalition for Common Sense, is more sanguine. Though he supported Judge Genovese's opponent in the high court race, he says "Genovese is a good man and hopefully will make decisions based on the law. I wish him success and hope he does a good job."
MOPPING UP
As noted above, the thoroughly corrupted litigation that flowed for years after BP's Deepwater Horizon oil spill in the Gulf of Mexico in 2010 no longer commands front page headlines. But some important mopping up continues as at least some of the personal injury lawyers who went to brazen lengths in ginning up phony claims have more recently been subjected to criminal charges and punishment for their self-interested conduct.
Meanwhile, other problems still bubble up from the bottom of the bayou's civil justice system. Imported from California and Florida, disabilities-access lawsuits have begun to roll over small business owners, as out-of-state asbestos plaintiffs are exploring the state's lax venue laws for a toehold. The state's excessively high threshold of $50,000 for litigants to receive a jury trial (the national average is about $2,000) continues to give plaintiff-friendly local judges too much power over lawsuit outcomes. And with a judgment interest system that starts the clock on the day a new lawsuit is filed, and judges willing to let plaintiffs continually amend their complaints, sometimes dragging out litigation for many years, ATRA will be busy watching and reporting on civil justice developments in Louisiana civil courts for years to come.