Federal Judge Applies a Little Pesticide to Garden State's Parasitic Plaintiffs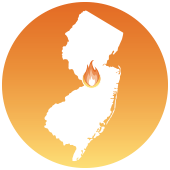 Like aphids ravaging backyard tomato plants, parasitic plaintiffs' lawyers and their clients have for years been ravaging businesses in the Garden State with shameless abuse of the Truth in Consumer Contract, Warranty and Notice Act (TCCWNA).  But a federal judge in Trenton
laudably sprayed a little pesticide on their racket earlier this week.
As reported by the New Jersey Law Journal, U.S. District Judge Freda Wolfson Wednesday cited the U.S. Supreme Court's 2016 decision in Spokeo v. Robins in dismissing a putative class action against J. Crew under New
Jersey's TCCWNA, finding that lead plaintiff Fruma Rubin lacked standing to sue over the retailer's broadly worded e-commerce terms and conditions because she suffered no actual injuries when either purchasing the company's merchandise or using its website.
According to the Law Journal, the "TCCWNA has been the subject of numerous class actions of late, and the Zemel Law Firm in Newark, [which]
represented the plaintiff in the J.Crew case, filed similar suits against Samsung, Saks Fifth Avenue, Avis Rent a Car and the New Jersey Symphony Orchestra, among others."
Appropriately then, Judge Wilson wrote: "[t]he Court is aware that there are numerous class actions filed in this district based on similar TCCWNA violations alleged in this case.  While the intent of the New Jersey Legislature in enacting the TCCWNA is to provide additional protections for consumers in this state from unfair business practices, the passage of the Act is not intended, however, for litigation-seeking plaintiffs and/or their counsel to troll the internet to find potential violations under the TCCWNA without any underlying harm. In such instances, standing would be lacking."
Hear, hear!