California High Court again Defies SCOTUS, Expands Civil Liability, Enriches Plaintiffs' Lawyers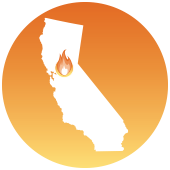 Continuing its well established propensity for expanding civil liability while disregarding U.S. Supreme Court precedent, the California Supreme Court did it again this month with its plaintiffs' bar-enriching decision in McGill v. Citibank, N.A.
According to Law360, the court held that "an arbitration agreement that waives the right to public injunctive relief is contrary to California public policy and is therefore unenforceable under California law." Cue more class actions and shameless contingency fees.
The high court overturned a lower appellate court ruling that relied on the U.S. Supreme Court's AT&T Mobility LLC v. Concepcion opinion in holding that the Federal Arbitration Act largely preempts state laws prohibiting mandatory arbitration clauses in pre-dispute contracts.
Meanwhile, another California high court decision — 2016's comparably insurrectionist Bristol-Myers Squibb v. Superior Court — is on appeal to the U.S. Supreme Court, and arguments will be heard there a week from today. In this case, a narrow 4-3 majority of California's Supremes ignored several U.S. Supreme Court decisions limiting courts' jurisdiction, as well as civil defendants' pesky Fourteenth Amendment right to due process, in effectively inviting out-of-state plaintiffs to sue out-of-state defendants for alleged out-of-state injuries in the once Golden State's already clogged courts. The majority found that if a defendant company has significant sales in California, as any company doing business nationally would, it is subject to jurisdiction there.
Of course, there are many other reasons that California perennially ranks high among Judicial Hellholes. And with reform-minded lawmakers in Missouri, the currently #1 ranked Hellhole, now showing determined signs of improvement, California may be destined to reclaim the top spot later this year.