Another Scientifically Groundless Talc Verdict Falls, This Time in Los Angeles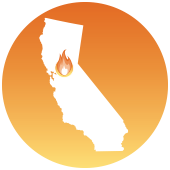 Just three days after a Missouri appeals court vacated the first of four monstrous, if scientifically groundless verdicts won since 2015 in St. Louis by plaintiffs alleging their use of talcum powder caused ovarian cancer, a trial judge in Los Angles last Friday reversed a $417 million plaintiff's verdict in a comparable case.
In her October 20 decision, Superior Court Judge Maren Nelson said the plaintiff failed to prove that talc caused her cancer, finding that at most the case proved there's "an ongoing debate in the scientific and medical community about whether talc more probably than not causes ovarian cancer and thus (gives) rise to a duty to warn."
But that's not nearly enough to justify the jury's decision to impose hundreds of millions of dollars of liability on the talc defendants, the judge said, as she entered a judgment for those defendants.  And unless plaintiff's counsel can persuade an appeals court to overturn her, Judge Nelson will have to retry the case because of juror misconduct in the first trial.
Reuter's quotes defense counsel Bart Williams of Proskauer Rose saying, "Given the court's rulings that the evidence at trial did not establish that talc causes ovarian cancer generally, and that plaintiff's specific causation expert did not properly employ the methodology she espoused, we believe the court's ruling should have significant impact on pending California cases that rely on the very same studies. "
Williams noted that Judge Nelson is the second state court judge to cast doubt on scientific evidence purporting to show that talc causes ovarian cancer.  Last year, a New Jersey trial judge dismissed two consolidated talc cases as scientifically groundless.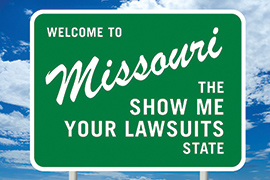 The Missouri appellate reversal of a $72 million verdict on October 17 cited the U.S. Supreme Court's Bristol-Myers Squibb v. California Superior Court decision earlier this year in finding — refreshingly — that the Show Me Your Lawsuits State did not have jurisdiction to hear claims by an out-of-state plaintiff pursuing a claim against an out-of-state defendant over an injury allegedly incurred out-of-state.