ATRF ANNOUNCES FLORIDA AS A MID-YEAR POINT OF LIGHT
For the first time in Judicial Hellholes® history, the American Tort Reform Foundation is announcing a mid-year Point of Light to recognize Florida's landmark civil justice reform successes during the 2023 legislative session.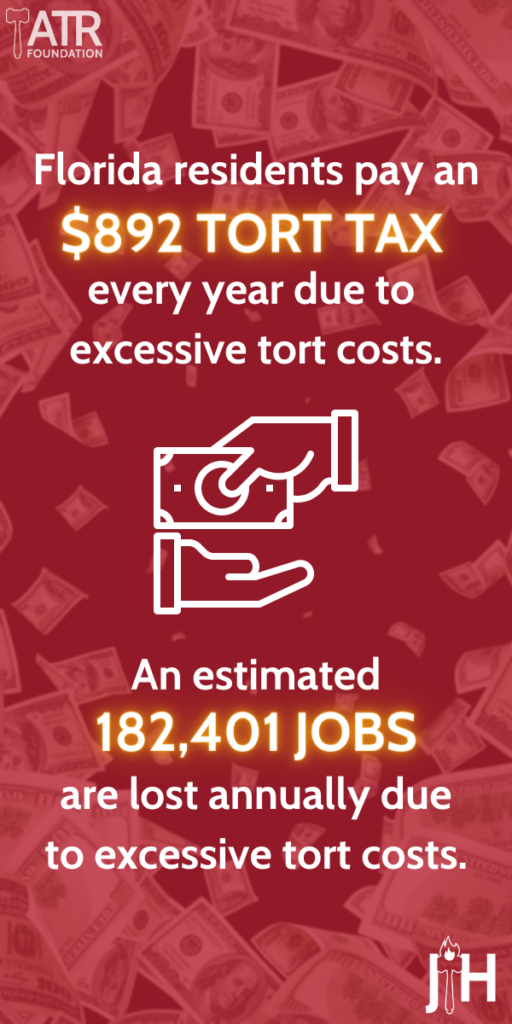 Florida has a long history as a "Judicial Hellhole®," with a legal system that has been plagued by excessive litigation, frivolous lawsuits, and outrageous damages. Florida was named the No. 1 Judicial Hellhole® in 2018 and No. 2 in 2019.
Several state Supreme Court appointments made by Governor DeSantis were a catalyst for positive change, resulting in ATRF removing Florida from the Judicial Hellholes® list in 2020. However, the Florida Legislature has remained on the report's "Watch List," due to the need to make important improvements in the civil justice system, such as addressing transparency in damages.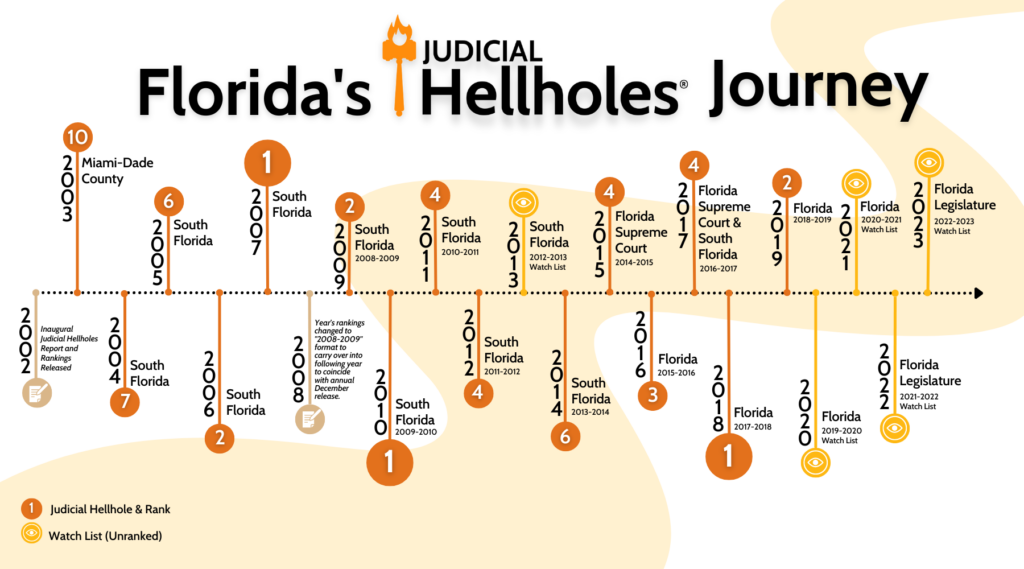 At long last, Florida's leadership, including Governor Ron DeSantis, House Speaker Paul Renner and Senate President Kathleen Passidomo, prioritized civil justice reform, recognizing the negative impact lawsuit abuse is having on Florida residents and the state's economy. The 2023 legislative session brought a great sea change for the state's civil justice system. Florida lawmakers passed legal reform bills that have the potential to rebalance the state's legal system for many years to come.
The most significant of the bills, H.B. 837, sponsored by Representatives Tommy Gregory and Tom Fabricio and Senator Travis Hutson, among other things, requires transparency in damages presented in court trials. During a trial, Florida jurors currently only hear evidence of the initially invoiced amount of medical expenses, which is essentially a "sticker price," often three or more times the amount ultimately paid. This results in a large gap between the two amounts. With the current system, lawyers get to inflate the damage award and collect a larger contingency fee. H.B. 837 ensures jurors receive accurate information on the actual value of medical expenses.
Other highlights of the bill include:
Adjustments to Florida's negligence system so that a plaintiff who is more at fault for his or her own injuries cannot recover damages from a defendant;
Much needed modifications to Florida's "bad faith" system to create a more balanced playing field;
Elimination of the contingency fee multiplier for an attorney fee award in most cases to bring Florida in line with the federal standard;
Limiting the application of Florida's one-way attorney fee shifting provision;
Immunity from liability for a property owner when a criminal actor is injured on the property; and
Reduction of the statute of limitations for general negligence cases from four to two years.
In the days leading up to the enactment of H.B. 837, trial lawyers rushed to courthouses around the state to file tens of thousands of cases in hopes of cashing in on the old system one last time.
In addition to H.B. 837, Governor DeSantis signed S.B. 360, sponsored by Senator Travis Hutson, into law in April. The bill shortens the timeframe within which a construction defect claim must be filed from 10 to seven years and clarifies when the timeline begins. Florida was an outlier, and this bill brings it more in line with a majority of the states.
Finally, the Florida legislature passed legislation aimed at regulating deceptive legal services ads related to pharmaceutical drugs and medical devices. Lawyers spent an estimated $271.8 million was spent on TV, outdoor, radio, digital, and print ads for local legal services or soliciting legal claims in Florida. The state accounted for nearly 12% of all legal services advertising spending across the United States last year.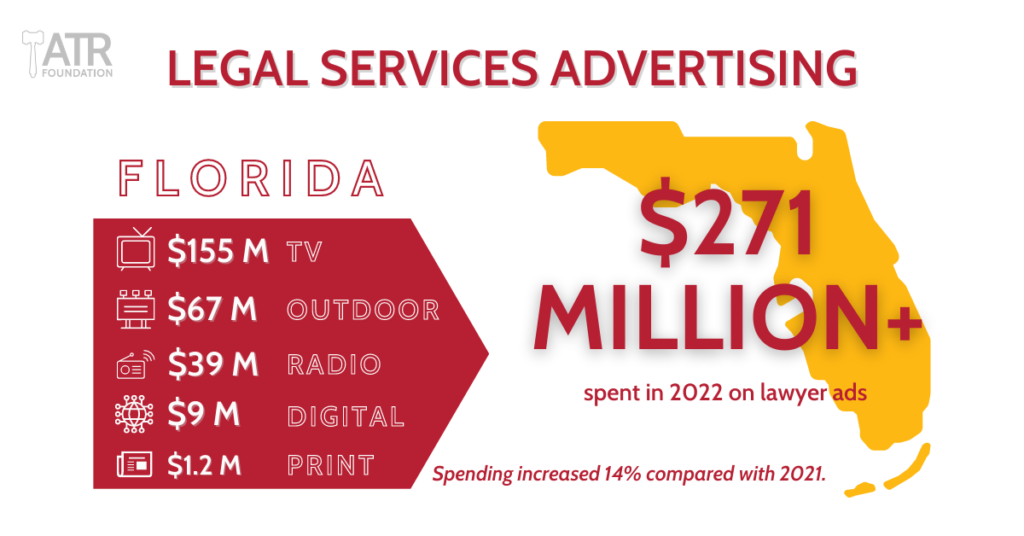 A 2019 FDA study shows the real-life consequences of deceptive trial lawyer ads. The report found 66 incidents of adverse events following patients discontinuing the use of blood thinner medication (Pradaxa, Xarelto, Eliquis, or Savaysa) after viewing a lawyer advertisement. The median patient age was 70, and 98% stopped medication use without consulting their doctor. Thirty-three patients experienced a stroke, 24 experienced another severe injury, and seven died.
The significance of these enactments cannot be overstated and the ATRF commends the state's leadership for prioritizing these issues and working to create a more fair and balanced civil justice system in Florida. Given the newly enacted reforms, it won't be surprising to see the state removed from the report altogether come December.