Failing First Big Test of 2016, NYCAL Judge Ignores First Amendment, Continues Favoritism for Plaintiffs
Defendants' hopes that a new judge installed last year to head New York City Asbestos Litigation (NYCAL) would reject the brazenly plaintiff-favoring bias of his predecessor have suddenly faded with a denial earlier this week of their motion to quash a plaintiffs' subpoena aimed at shredding the First Amendment and distracting from inconvenient empirical data.
As reported in the 2015/2016 edition of ATRA's annual Judicial Hellholes report, in which NYCAL ranked as the nation's #2 Hellhole, an empirical study published last year cited publicly available court data that suggest the jurisdiction's rampant consolidation of asbestos trials creates administrative and jury biases that result in consistently higher plaintiff win-rates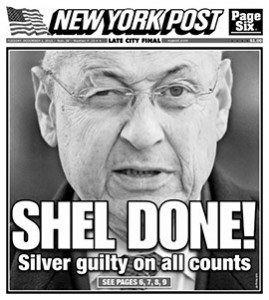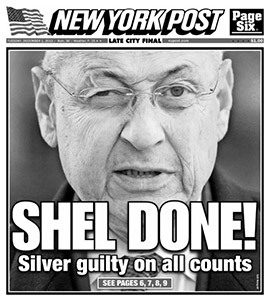 and awards for damages relative to those in single-defendant trials.
But rather than rationally accept the evidence showing consolidations to be both unfair to defendants and even inefficient for courts (and taxpayers) in the long run as defendants typically seek reconsideration of lopsided verdicts, plaintiffs' firm Weitz & Luxenberg — the same firm that paid millions over the years to recently convicted former New York State Assembly Speaker Sheldon Silver — decided instead to attack the messenger by serving a subpoena last October on the economic consulting firm that authored the consolidation study.
And without even requiring the plaintiffs to suggest where the consolidation study may be in error or otherwise misleading, Justice Peter Moulton denied the defendant's motion to quash the subpoena since the information the plaintiffs seek is not "utterly irrelevant."  Recall that Justice Moulton last year denied a defense motion to suspend all NYCAL cases until a fairer case management order could be negotiated, saying that the court's procedures weren't "rampantly unfair" to defendants.
Thus Justice Moulton has been in charge of NYCAL for less than a year, but we already know he'll only draw the line at utter irrelevancies and rampant unfairness.  He's further signaled that the First Amendment doesn't really guarantee free speech if the boys at Weitz & Luxenberg don't like what's being said and wish to chill similar speech in the future by dragging speakers into costly depositions and grilling them about their clients' identities.
And some folks wonder why NYCAL ranks so high among Judicial Hellholes.