NJ Appellate Court Rightly Overturns $2 Million Auto Accident Verdict, ATRA Urges Fraud Investigation
A unanimous three-judge appellate panel in New Jersey yesterday laudably overturned a $2 million auto accident verdict in Middlesex County that defied common sense and should raise suspicions among state insurance authorities.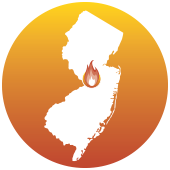 According to coverage by the National Law Journal, the alleged accident was plaintiff Joseph Berkowitz's third in nine years.  He "said he was stopped in traffic and . . . hit from behind" by the defendant's car.  Berkowitz testified there was a "sudden boom" from a "tremendous hit from behind."
Boom?  Tremendous hit?  Yet according to the appellate court ruling, there was no significant damage to either car and Berkowitz drove away from the scene.  Nonetheless, Middlesex County Superior Court Judge Barry Weisberg saw fit to proceed to trial even as the defendant was incapacitated by a heart condition and unable to testify in court.
Ultimately Judge Weisberg's additionally absurd rulings and jury instructions resulted in a lopsided travesty of justice that demanded to be overturned.  Writing for his Appellate Division colleagues, Judge Jose Fuentes said the $2 million award to Berkowitz was so disproportionate to his flimsily alleged lower back injuries that it "shocks our collective judicial conscience."  A new trial has been ordered.
Meanwhile, in light of the facts that, as noted above, this was Berkowitz's third accident claim in less than a decade and Judge Weisberg, among other outrages, effectively allowed plaintiff's attorney Brian Yesalonis, of Martin Kane & Kuper in Piscataway, to falsely testify during his opening statement, Garden State residents who wonder why their auto insurance premiums are so high should demand that New Jersey's Insurance Fraud Prosecutor promptly open an investigation into Berkowitz, his witnesses, his attorney and even Judge Weisberg himself.  Minimally, Judge Weisberg should not be reappointed to the bench this year.