Stephen Diaco, a Florida Attorney Implicated in a DUI Setup, has been Permanently Disbarred
Stephen Diaco, one of three Tampa, FL attorneys involved in a DUI setup of an opposing counsel, has been permanently disbarred by the Florida Supreme Court. Diaco had previously sought review of a lower court's recommendation of permanent disbarment but withdrew his request.
As reported by the Tampa Bay Times, on Thursday, January 28, the Florida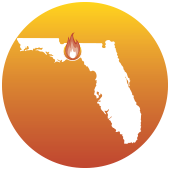 Supreme Court issued its order to permanently disbar Stephen Diaco for his role in setting up an opposing counsel in a DUI trap.
Two other attorneys, Robert Adams and Adam Filthaut, have been implicated in the setup, and the Florida Supreme Court has suspended their licenses. Both attorneys face potential permanent disbarment.