ADA Shyster Caught on Video Disciplined by Federal Judge, Not So Much by State Bar Court
A California McDonald's franchisee last month successfully beat back a fraudulent Americans With Disabilities Act (ADA) case after a security camera caught the plaintiff's lawyer visiting the premises and collecting evidence instead of his client.  The 9th Circuit affirmed a trial court's dismissal with prejudice and award of the defendant's attorneys' fees as a sanction against "bad faith" conduct.
As reported by Law360 on February 17, Lynn Hubbard III filed a case for Martin Vogel, a regular client and frequent ADA filer.  A quick   A LexisAdvance search for "Martin Vogel" in California pulls up 69 lawsuits, the vast majority being ADA lawsuits within the last 5 years. This lawsuit was more of the same, claiming the McDonald's location was not compliant with the ADA's accessibility requirements. The complaint was filed with photos, a receipt for one drink only, and a detailed account of Vogel's fictional "visit" to the McDonald's.
But to its credit, this franchisee fought back against the shameless sham with security video showing shyster Hubbard, not his client, visiting the restaurant. The complaint, the "evidence," and the testimony given by Vogel were outright lies.  U.S. District Judge Phillip S. Gutierrez promptly sanctioned Hubbard by dismissing the case and ordering payment of the defendant's legal fees and costs.  (A previously-highlighted federal court in Buffalo could learn a thing or two from Judge Gutierrez on how to properly sanction a fraudulent filer.)
But Hubbard's issues with the truth extend beyond getting sanctioned in this one ADA case.
Hubbard has a pending disciplinary proceeding with the California State Bar resulting from fraudulent and bad-faith behavior in several ADA cases. Beyond the McDonald's case, he has also been accused of forging his recently-deceased mother's name on settlement documents he sent to a defendant in a different ADA case. When the defendant's counsel discovered that she had died, Hubbard substituted his father as the plaintiff in the case. Two days later, his father died. But not to be deterred, Hubbard just substituted another plaintiff.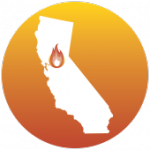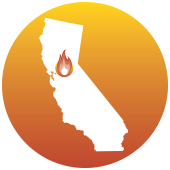 After investigating, the bar recommended disbarrment, but the State Bar Court declined to follow the recommendation. Instead, the court ordered three years probation for Hubbard, with the first year requiring suspension of his license. With slap-on-the-wrist discipline like this, it's no wonder California is the worst of the nation's Judicial Hellholes.