ATRA Critical of Giant 'Junk Science' Verdict in 'Golden State for Trial Lawyers'
NEWS FOR IMMEDIATE RELEASE
Rejected in New Jersey, Plaintiffs' Bar Spins Yarn Linking Talcum Powder Use & Ovarian Cancer into $417 Million
WASHINGTON, D.C., August 22, 2017 – Citing California's stubborn and long criticized reluctance to adopt unambiguously the more exacting Daubert standard for expert evidence used in all federal courts and roughly 80% of state court systems,  the American Tort Reform Association today pointed to "the latest giant-sized junk-science verdict" there to suggest it officially change its nickname to the "Golden State for Trial Lawyers."
"While a 2012 California Supreme Court decision appeared to embrace the judge-as-gatekeeper aspect of Daubert, the trial judge in this latest case seemed to revert to the antiquated Frye standard and allowed plaintiffs' lawyers to present scientifically unsound and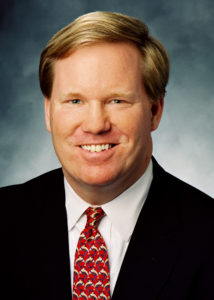 misleading evidence that would otherwise be rejected in the overwhelming majority of courts elsewhere across the country," began ATRA president Tiger Joyce.
"Even in generally plaintiff-friendly New Jersey," Joyce noted, "a state judge last year dismissed two cases similar to the California case, in which plaintiffs' lawyers alleged that longtime talcum powder use had somehow caused their clients' ovarian cancer.  Furthermore, the scientific, medical and regulatory communities are united in saying that no such causal relationship exists."
In part, the New Jersey judge wrote: "Though both Plaintiffs' experts are eminently qualified, their areas of scientific inquiry, reasoning and methodology are slanted away from objective science and towards advocacy."
"By contrast," Joyce observed, "California's judges and policymakers seem willfully oblivious to trial lawyers' storied history of finding so-called 'experts' who, for the right price, will testify to just about anything. The Washington Post, for example, has a story today about the resurgence of childhood measles attributed to a 'debunked theory,' paid for by trial lawyers, that sought to link vaccines to autism.
"Beyond the insult of junk science, the California verdict heaps a massively disproportionate injury of more than $400 million in damages on talc defendants. The overwhelming majority of those damages were assessed as punitive damages, meaning that defendants are to be punished for selling a product that real science indicates is not harmful to consumers. And some folks wonder why California always features prominently in ATRA's annual and exhaustively documented Judicial Hellholes report."
-ATRA-
 The American Tort Reform Association, based in Washington, D.C., is the only national organization dedicated exclusively to tort and liability reform through public education and the enactment of legislation.  Its members include nonprofit organizations and small and large companies, as well as trade, business and professional associations from the state and national level. The American Tort Reform Foundation is a sister organization dedicated primarily to research and public education.