Georgia's High Court Rules Reasonably on Asbestos Liability
In contrast to two recent high court decisions in the currently ranked top two Judicial Hellholes, the Georgia Supreme Court this week reasonably limited asbestos liability by reversing a $4 million plaintiff's verdict and rejecting "expert" testimony that espoused the long-disfavored "any exposure/cumulative exposure" theory.
Georgia's high court held: "The critical opinion conveyed by Dr. Abraham in his testimony — that any exposure to asbestos at the Waycross facility was a cause of [the plaintiff's] mesothelioma, regardless of the extent of the exposure — does not 'fit' the legal standard for causation, and for that reason, the admission of his testimony . . . amounted to an abuse of discretion."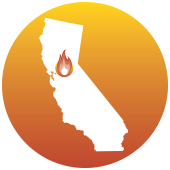 The Peach State ruling comes as sweet summer relief after high courts in California and New York late last month handed down decisions that are rotten to the core.
In Ramos v. Brenntag Specialties, Inc., California's Supreme Court weakened the once Golden State's "component parts" doctrine, extending liability to the makers of such parts even though the parts are subject to an end-product manufacturers' processing and fabrication procedures.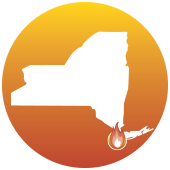 Across the country in the crumbling former Empire State, New York's Court of Appeals issued twin rulings that upheld plaintiff-favoring decisions out of the NYCAL (New York City Asbestos Litigation) court.  In Dummit v. Crane Co., New York courts held that a manufacturer of a product containing no asbestos nonetheless has a duty to warn users of the product about a risk of exposure to asbestos if the product is to be used in conjunction with asbestos containing products made by different manufacturers.
In Konstantin v. Tishman Liquidating Corporation, the high court effectively upheld NYCAL's penchant for consolidating multiple asbestos cases against various defendants into one trial, saying the defendant technically failed to preserve the consolidation issue for appellate consideration by not raising it with the trial court a second time — after most of the 10 originally consolidated defendants settled their cases before trial.